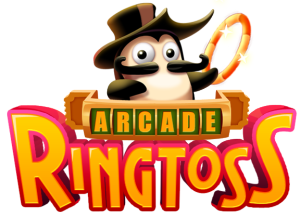 Put a Ring on It in New Toss-and-Slots Mobile Game
BEIJING – Nov. 14, 2013 – Leading international mobile gaming company Chukong Technologies today announced that Ring Toss Arcade, the company's latest physics-meets-casino game, has hit the Apple App Store. Developed by Shanghai-based studio The Cobblers and distributed by Chukong's publishing arm Coco, Ring Toss Arcadeplayers must put a ring on it – literally – as they aim and sling rings onto a mostly cuddly collection of moving carnival toys and candy. That's if they can avoid circling up the TNT! With three game modes to explore and more than 100 toys to collect, Ring Toss Arcade combines the chance of slots with the skills of toss for a new kind of mobile game experience.
Download Ring Toss Arcade for free on the Apple App Store today: https://itunes.apple.com/app/ring-toss-arcade/id680507338
In Ring Toss Arcade, ringmasters can:
Fine-tune ring tossing skills for the perfect arc, height and distance to hit moving armies of bunny rabbits, lollipops, televisions, baby monkeys, giraffes and more.
Play through more than three arcade carnival games including Toss and Slots, Rings Collector and Lucky Eggs.
Embark on a game of chance as each successful toss earns you points from the (often) generous slot machine.
Connect with Facebook to play the Rabbit Holes Vs. Mode and challenge your friends for the arcade carnival crown.
Unlock more games, tosses and cute collector items with earned virtual coins, tickets and hard currency, as well as a free daily bonus.
To take a look at Ring Toss Arcade, download the press kit with screenshots here.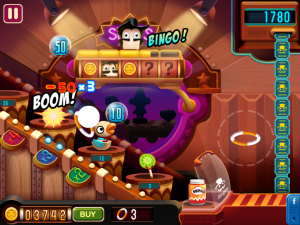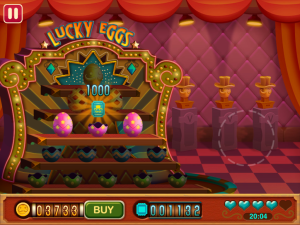 About Chukong Technologies 
Chukong Technologies is the largest mobile game company based in China with three core business practices: game development, international publishing, and community support, each operating under its own brand. Coco, formerly Punchbox Studios, develops and publishes first-party mobile titles, including the top-grossing Fishing Joyfranchise. The company has released 37 games to date since it was founded in 2008, and Coco's games are played by more than 65 million players every day. To learn more, please visit http://www.chukong-inc.com/
---
Media Contact
Tristan Kruth, TriplePoint for Chukong Technologies
tkruth@triplepointpr.com
(415) 955-8500