Frima and Kids' CBC to bring preschooler app, about extraordinary space adventures to television with all-new series, CosmoCamp
QUEBEC CITY – Feb. 10, 2014 – Frima Studio, Canada's largest independently owned game developer, announced that it will partner with Kids' CBC to develop a television adaptation of its popular mobile app, CosmoCamp. The animated series, set in space, follows the adventures of bears, Migo and Pandy, as they explore the galaxy with one goal in mind: bringing justice and happiness to all!
"Frima's energy and creativity are contagious and we're excited to partner with them in adapting the CosmoCamp brand to TV," said Kim Wilson, Creative Head of Children's and Youth Programming at CBC.
Developed for children ages 4 through 6, CosmoCamp brings Migo and Pandy to life in childrens' living rooms. The CosmoCamp universe includes a suite of interactive storybooks and mobile game applications for kids, that introduce fun new adventures that teach, inspire, and foster creative development. All apps were developed in collaboration with child specialists of Laval University to tune the world and its characters to be perfectly tailored to learning and enjoyment for toddlers and preschoolers.
"Frima is thrilled to bring its first original property from the video games world to TV," said Steve Couture, CEO of Frima Studio. "It marks an important milestone in Frima's strategy to become a global entertainment company."
For more information on the CosmoCamp universe, visit www.cosmocamp.com.
The press kit for CosmoCamp TV is available for download at http://triplepointpr.com/dl/Frima/CosmoCamp_PressKit.zip.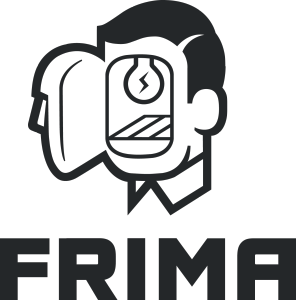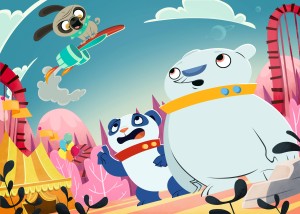 About KIDS' CBC
Kids' CBC celebrates and empowers Canadian children and families by giving them a voice, and creating smart, forward-thinking content that promotes children's wellbeing and development.
Our educational mandate is to create and air shows that are not only age-appropriate, but also actively promotes healthy child development in all areas – cognitive, social, creative, emotional and physical.  In addition to our award-winning Kids' CBC interstitial content (which specifically targets the five main areas of development), the programs in our lineup, both on air and online, have been carefully selected to reflect a balance of the core developmental domains. Follow Kids' CBC on twitter @KidsCBC and @CBCParents
About CBC/Radio-Canada
CBC/Radio-Canada is Canada's national public broadcaster and one of its largest cultural institutions. The Corporation is a leader in reaching Canadians on new platforms and delivers a comprehensive range of radio, television, internet, and satellite-based services. Deeply rooted in the regions, CBC/Radio-Canada is the only domestic broadcaster to offer diverse regional and cultural perspectives in English, French and eight Aboriginal languages.
About Frima Studio
Frima is Canada's largest independently owned game developer. Since 2003, the company has been developing world-class media including virtual worlds, social and web based games, console titles and mobile apps. Their services also include the animation and special effects expertise of Frima FX as well as the concept art development of Volta. In addition to working with world-renowned clients such as Electronic Arts, Activision, Warner Brothers and Ubisoft, Frima develops successful, original IP titles such as Nun Attack, Zombie Tycoon, A Space Shooter for 2 Bucks! and Lights, Camera, Party!. With over 350 artists and programmers in-house, Frima produces high-caliber products that are as remarkably outstanding artistically as they are technically.
Official Website  | Facebook | @FrimaStudio
---
Media Contact
TriplePoint PR for Frima Studio
frima@triplepointpr.com