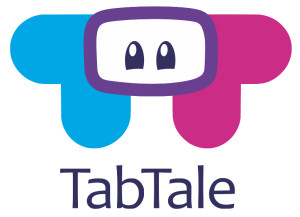 Top 10 Mobile Games Publisher with 25M MAUs Continues to Dominate Kids' App Market
TEL AVIV, Israel – Feb. 6, 2014 – Tabtale, a developer and publisher of interactive games and educational apps for mobile devices, today announced that its games have been downloaded 300 million times, solidifying its position as a top 10 global mobile games publisher by download volume. The achievement comes on the heels of TabTale releasing its 250th app, spanning games and educational content for iOS, Android, and Windows smartphone and tablet devices. TabTale recently closed a $12.5M Series B led by Qualcomm Ventures and Magma Venture Partners. The funding round allowed the company to secure a new office in Tel Aviv, Israel, and will be used to fuel the company's growth as it maintains its leadership position in mobile entertainment.
"Since December 2012, we've grown from 20 million downloads to over 300 million. This 1,500% rise took us from boutique to blockbuster status and represents a momentous occasion in our company's history," said Sagi Schliesser, co-founder and CEO. "We aim to continue this aggressive growth through 2014 with the expansion of our publishing capabilities, licensing efforts, and development pipeline of great apps for kids and parents."
An infographic was released to visually represent milestones hit by the company since its founding in 2010. Metrics such as downloads, number of apps, marketplace launches, and ranking achievements are all showcased in an amusement park theme. The infographic also highlights the company's key franchises including Dress It, Doctor X, and the Baby series, each of which has racked up millions of downloads around the globe. To view the infographic, visit: www.triplepointpr.com/dl/tabtale/TabTale_300_Million_Milestone_Infographic.jpeg

TabTale also announced the procurement of a new office space to house its growing talent pool, now at over 130 employees worldwide.
To learn more about TabTale:
About TabTale
TabTale is a developer and publisher of interactive games and educational apps for smartphones and tablets that kids and parents love. Currently the eighth largest mobile app publisher in the world with over 300 million downloads and 25 million monthly active users, Tabtale's key franchises include Baby, Paint Sparkles, and Doctor X. The company was founded in 2010 and is headquartered in Tel Aviv, Israel with 130 employees across its offices in The United States of America, Macedonia, Ukraine, and Bulgaria. TabTale has raised a total of $13.5M in venture capital funding led by Qualcomm Ventures and Magma Venture Partners. The funding is being used to fuel app development, expand to new markets of older audiences, and solidify TabTale's leadership position in the children's mobile entertainment and education categories through M&A. To learn more about TabTale, visit www.tabtale.com.
---
Media Contact
TriplePoint on behalf of TabTale
tabtale@triplepointpr.com
+1 (212) 730-9744