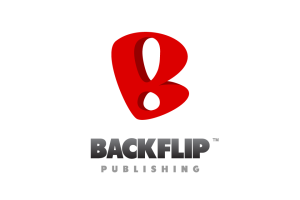 Partnerships confirmed with developers Lightbox Interactive® and HandCircus 
Boulder, CO – March 12, 2014 – Backflip Studios today announced the debut of Backflip Publishing, a new initiative offering Backflip's mobile expertise and distribution to talented third party game developers. As part of the announcement, Backflip also confirmed partnerships with two accomplished studios on upcoming games. In the coming months, players can look forward to PlunderNauts® from LightBox Interactive and Seabeard™ from HandCircus, with more titles coming soon.
Jump to hyperspace with the PlunderNauts trailer
Sail the seven seas in the Seabeard trailer
Download the press kit with screen shots and artwork for both new titles.
Backflip Studios is launching the publishing effort with help from industry veteran Simon Jeffery. Jeffery's past roles include President of Sega of America, President and COO of LucasArts, and Chief Publishing Officer at ngmoco. "We are thrilled to be working with someone of Simon's caliber to help us build out our publishing business," said Julian Farrior, CEO and Founder of Backflip Studios.
Backflip's publishing efforts will focus on select high-caliber studios with which to build long-term partnerships. The emphasis is on quality over quantity, and the initial LightBox Interactive and HandCircus relationships are representative of this approach. "Our experience in mobile, game design, monetization and marketing, along with our ongoing support beyond launch, are just a few of the advantages to partnering with Backflip Publishing," said Farrior. "We are looking to bring a small handful of new games to market in the coming year, from indie developers with a history of innovation," added Jeffery.
Backflip Publishing offers their developer partners customer acquisition services, market knowledge, advanced analytics and capital where needed. Backflip's expertise comes from many years experience as a top mobile developer, including milestones like over 300 million total downloads, tens of millions of active users per month, and developing DragonVale, the #1 Top Grossing iPad App of 2012. "Backflip's deep understanding of the development of long-running, evolving games and their dedication to creating delightful mobile experiences makes them a perfect publisher for our game," said Simon Oliver, Founder of HandCircus.
The program kicks off with PlunderNauts from LightBox Interactive, an established console game developer based in Austin, Texas. Founded in January 2009, the studio is best known for their work on the War of the Monsters and Warhawk / Starhawk franchises. PlunderNauts combines space exploration with epic pirate battles, and features a vast universe to plunder with a wide variety of pirate starships to collect and upgrade.
Seabeard from HandCircus will be the next third party game published by Backflip. The London-based independent game studio created the acclaimed Rolando series for iOS and Okabu for PlayStation3™. Seabeard presents a large open world with various islands to explore and a unique quest generation system for nearly infinite content. Exploration and mini-games like sailing and fishing will keep casual sim and questing fans coming back week after week.
"From our first meeting with Julian and the Backflip team, we knew it was gonna be a great fit," said Dylan Jobe, President of LightBox Interactive. "They share our love and passion for games, and clearly respect how crucial it is for a game to be fun, first and foremost."
PlunderNauts arrives worldwide in Spring of 2014, with Seabeard following in Summer 2014.
Backflip is currently seeking teams with a proven track record in mobile gaming, as well as industry veterans moving into the mobile space for the first time. Interested developers can learn more about partnering with Backflip at www.backflipstudios.com/publishing


About Backflip Studios
Backflip Studios develops and publishes absurdly fun mobile games for iOS and Android devices. The company's portfolio of top ranked games, which include hit franchises such as Paper Toss, DragonVale, NinJump, Ragdoll Blaster, and Army of Darkness Defense, have been downloaded over 300 million times and are played by tens of millions of active users per month. DragonVale was the #1 Top Grossing iPad app and the #4 Top Grossing iPhone app of 2012. The company is based in Boulder, Colorado. Hasbro, Inc. (NASDAQ:HAS) has a majority ownership stake in Backflip Studios.
About LightBox Interactive
Founded by 15-year veterans of the console industry, LightBox Interactive was established in 2009 in Austin, Texas to develop explosive, fast-paced, and innovative games for players who love the action genre.
www.LightBoxInteractive.com
About HandCircus
HandCircus is a London-based independent games studio, founded in 2008 and dedicated to creating bold, original, and playful games for the exciting world of digital distribution and emerging platforms.
www.HandCircus.com
PlunderNauts is a registered trademark of LightBox Interactive, Inc.
Okabu is a registered trademark of HandCircus.
War of the Monsters, Warhawk and Starhawk are trademarks of Sony Computer Entertainment America LLC.
Rolando is a trademark of ngmoco, Inc.
---
Media Contact
Rich Jones, TriplePoint for Backflip Studios
rjones@triplepointpr.com
212-730-9744