2D Platformer-Without-Platforms Takes Players on a Journey through a Mind-Bending Apocalyptic Wasteland
SANTA MONICA, Calif. – April 16, 2014 – OUYA and Team Tripleslash today announced that Magnetic By Nature, a fast-paced adventure platforming game that gives players power over magnetism to traverse a machine-age landscape, is coming exclusively to OUYA first. The game is a total redesign of Magnetic By Nature: Awakening, a proof-of-concept demo for Xbox Live Arcade launched in 2013, and will be available on OUYA in early May.
Magnetic By Nature explores platforming without platforms, putting players in the role of the last remaining robot exploring the ruins of an advanced civilization. Using the power of magnetic attraction and repulsion, players must manipulate magnets – and themselves – through wickedly difficult puzzles. Success relies on carefully balancing pushing and pulling on the level itself – go too far in one direction, and you'll meet a nasty end. With a striking art-deco style, atmospheric sound design, and more than 100 levels of magnetic mayhem to navigate, Magnetic By Nature is an engrossing single-player experience that platformer fans will love.
You can find a trailer for Magnetic By Nature here: http://youtu.be/0Z6PBYbt328
A press kit with in-game screenshots and concept art can be downloaded here:http://triplepointpr.com/dl/OUYA/MBN Screen Shots.zip
For more information about Magnetic By Nature, please contact TriplePoint PR atouya@triplepointpr.com or 415.955.8500.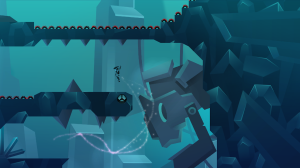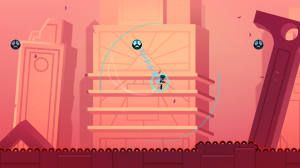 ---
About OUYA 
OUYA is a new kind of game platform that enables any creator to publish a game for the TV. Launched with the OUYA game console in 2013, OUYA has hundreds of games from established AAA developers to emerging game artists. The OUYA also has plenty of entertainment content in 1080p HD quality. OUYA, built on an accessible and open platform, was envisioned by founder and CEO Julie Uhrman. The OUYA console was beautifully designed by award-winning designer Yves Behar.
Website | Facebook | @playOUYA
About Team Tripleslash
Team Tripleslash is an independent game development company formed by artists, animators, musicians, writers, and programers who met as students in the University of Utah's Entertainment Arts & Engineering program. Tripleslash's team of developers share a common passion for inventive gameplay and unique visual design. To learn more about Team Tripleslash, visit http://teamtripleslash.com
Media Contact
Tristan Kruth, TriplePoint
TriplePoint PR for OUYA
ouya@triplepointpr.com
(415) 955-8500