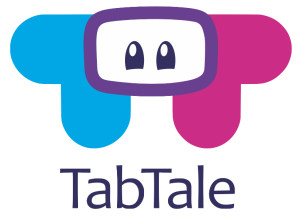 New Storytelling Adventure from Renowned Children's App Developer TabTale Brings Mini-Games and Challenges to Kids Young and Old
TEL AVIV, Israel – April 16, 2014 – TabTale announced today the release of a new game in its hit Doctor X series, Jungle Doctor X: Wild Animal Adventure. The game brings kids a story-driven adventure with a series of casual mini-games, building on TabTale's success developing ebooks, educational apps, and games with more than 300 million downloads. This lively story has over 35 levels to play, including bonus "expert levels" of challenging mini-games for older kids up to 14 years of age. Players help Squirrel find his parents, treating injured animal friends they meet along the way while skirting monkey bandits. The game is free-to-play and now available to download on the App Store, Google Play, and Amazon.
To download Jungle Doctor X: Wild Animal Adventure, visit:
Jungle Doctor X takes kids on a wild journey through the jungle, role-playing as Squirrel to help his friends and neighbors. Players earn stars and prizes by rescuing beavers from treacherous logs, challenging lions and zebras to eating contests, and dodging banana-shooting monkeys. Advance through levels by using medical tools from X-ray machines to dental instruments to treat Squirrel's friends, healing the citizens of the Safari once and for all!
Features Include:
Eight doctor scenes to treat Squirrel and friends.
36 tools to care for the wild patients.
Nine adorable friends to meet throughout the journey.
35 stages of fun and challenging mini-games set in the jungle.
Stars and collectibles earned for each completed activity.
TabTale's Doctor X series is one of the developer's most popular franchises, with over 15 million downloads for hit games such as Doctor X Med School, Celebrity Doctor X, Santa Rescue Saga: Doctor X Christmas Adventure, and Doctor X: Vampire Edition.
To learn more about TabTale:
About TabTale
TabTale is a developer and publisher of interactive games and educational apps for smartphones and tablets that kids and parents love. Currently the eighth largest mobile app publisher in the world with over 300 million downloads and 25 million monthly active users, Tabtale's key franchises include Baby, Paint Sparkles, and Doctor X. The company was founded in 2010 and is headquartered in Tel Aviv, Israel with 130 employees across its offices in The United States of America, Macedonia, Ukraine, and Bulgaria. TabTale has raised a total of $13.5M in venture capital funding led by Qualcomm Ventures and Magma Venture Partners. The funding is being used to fuel app development, expand to new markets of older audiences, and solidify TabTale's leadership position in the children's mobile entertainment and education categories through M&A. To learn more about TabTale, visit www.tabtale.com.
---
Media Contact
TriplePoint on behalf of TabTale
tabtale@triplepointpr.com
+1 (212) 730-9744