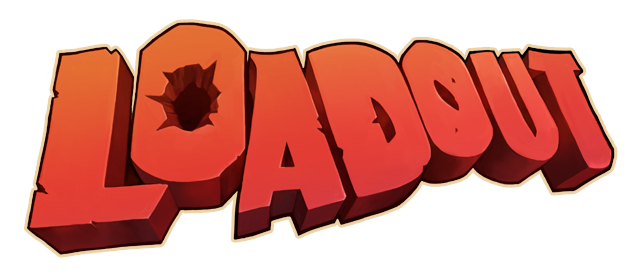 Edge of Reality's Violently Hilarious Shooter Gets New Trailer to Celebrate Exclusive Console Release
AUSTIN, Texas – June 5, 2014 – Edge of Reality today announced that Loadout, the fast-paced free-to-play shooter with billions of weapon combinations, will bring every last one of those weapons to the PlayStation®4 computer entertainment system in a forthcoming release on the PlayStation®Store. Loadout's comic violence, frenetic multi-player gameplay, and amazingly deep customization have officially been enjoyed by 3 million PC gamers since launching in January on Steam. The game will be available as a free-to-play downloadable title on the PlayStation®Store, where it will find its way into console gamers' hearts, and out their backs in glorious exit wounds.
"There are roughly 10 pints of blood in the human body, meaning that with 3 million players, our game is splattered with over 16 million liters of sanguine goodness," said Rob Cohen, CEO of Edge of Reality. "We're assuming, of course, that PS4® players have plenty more to offer when they join the fun – both in terms of the camaraderie they'll bring to our community, and the shiny, slippery organs they'll litter across our battlefields. We can't tell you how delighted we are to jump into PlayStation's free-to-play arena – I mean, boy, are our faces red. With bashful pride, that is, not just blood."
Loadout is the first original IP from Edge of Reality, an Austin-based independent studio with broad experience in world-class franchises, including Mass Effect, Dragon Age, Tony Hawk's Pro Skater, and The Sims. The studio developed Loadout as a passion project, and today that passion has been shared by over 3 million players, enjoying the over-the-top violence, accessible gameplay, and fast action of Loadout on PC – and, soon, PS4®.
To celebrate this grisly milestone, a new trailer has been released for Loadout. Watch it here: https://www.youtube.com/watch?v=IVHuzpjmEL0
To learn more about Loadout, visit http://www.loadout.com/.
Trailer, Screenshots and Game Logos are available here: http://triplepointpr.com/dl/Loadout/LoadoutAssets.zip
About Loadout
Loadout is the fast-paced free-to-play shooter that has been critically praised for its wild humor, acrobatic gameplay, and literally billions of weapons and customization options. From a gun's chassis and barrel to its trigger and stock, everything can be modified. Launched in January 2014, Loadout has been downloaded by over 3 million players. Loadout is available for free on the PC, and is coming soon to the PlayStation®4 computer entertainment system. Learn more at www.Loadout.com.
For more Loadout mayhem, follow us on Twitter and Facebook.
About Edge of Reality
Edge of Reality is an independent, world-class console game development studio based in Austin, Texas. Throughout its 16-year history, the studio has released 16 titles on 8 platforms, selling over 20 million units worldwide. The company is entrusted with some of the biggest brands in the industry, and the team works with passion to deliver high-quality entertainment. More information about Edge of Reality and its products can be found on the company's website, www.edgeofreality.com.
Media Contact
Jesse Henning, TriplePoint for Edge of Reality
415-955-8500
jhenning@triplepointpr.com
Assets
Trailer on YouTube: https://www.youtube.com/watch?v=IVHuzpjmEL0
Trailer, Screenshots, and Logos: Download here
Additional assets available at http://www.loadout.com/media/.