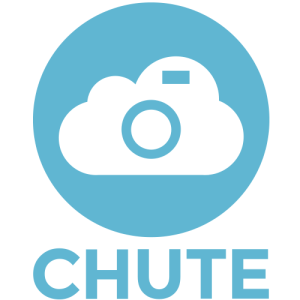 Text Posts Alone Are Seven Times More Likely to Show Negative Sentiment than Pictures
SAN FRANCISCO – June 5, 2014 – Chute, a visual-marketing company, which helps brands discover and publish consumer photos and videos, has released results from a study showing how consumer sentiment differs by social media format. The study, which examined almost 6,000 posts and tweets about 30 leading consumer brands, found consumers are overwhelmingly more positive about brands when posting images instead of text on Twitter and Instagram.  The results provide powerful insights for marketers trying to optimize their brands' social media presence.
"These findings emphasize the power of visual media in the modern marketing landscape," said Ranvir Gujral, co-founder of Chute. "Social media has made it easy for consumers to engage with brands – both positively and negatively. Knowing consumers are more likely to use photos to share positive experiences, brands should seize the opportunity and incentivize fans to post photos and videos about their brand on social media."
Study findings include the following:
96% of the photos surveyed had a positive sentiment, compared to only 71% of tweets.
Only 4% of photos had a negative tone, compared to 29% of tweets
Automotive companies had the most polarized social media presences—they had the highest percentage of positive photos shared in the sample (99%), but also the highest percentage of negative tweets (80%)
Chute's findings reinforce the need for companies to incorporate photos of consumers' brand experiences into their marketing to both spread goodwill and increase engagement and brand affinity.
---
About Chute 
Chute is the most comprehensive visual marketing automation platform on the market today, powering everything from billboards to banner ads to native mobile apps with real time content from brands and consumers. We believe the future of business is visual and our tools to manage, measure and drive engagement have become essential for marketers. Chute works with some of the world's biggest brands and publishers including Ann Taylor, Benefit Cosmetics, NBC News, Turner, Condé Nast, the NBA, New York Times, Samsung and House of Blues Entertainment. For more information, visit www.getchute.com.
Media Contact
Tristan Kruth, TriplePoint PR for Chute
tkruth@triplepointpr.com
(415) 955-8500