Console-mountable controller charging docks coming soon to retailers
LOS ANGELES – August 5, 2014 – Leading gaming accessories manufacturer Nyko Technologies® today announced the Modular Charge Station for Xbox® One and PlayStation® 4, completely wireless docks for charging controllers, is coming to video game retail stores this fall. The newest addition to Nyko's Modular line of products announced at E3 2014, the Modular Charge Station, with a separate version each for both Xbox One and PS4, mounts atop the console for a drop-and-go controller charging dock. It is wirelessly powered via the system's USB port.
"The spirit of the Modular line is to customize the consoles for optimal performance in the most cost and space-efficient way possible," said Chris Arbogast, director of marketing at Nyko Technologies. "The Modular Charge Station accomplishes that by letting players charge controllers directly atop their consoles — no wires or extra storage space is needed."
The Nyko Modular Charge Station for Xbox One and PS4 features:
Charges two Xbox One Wireless Controllers or two DualShock® 4 controllers simultaneously
Clean, wireless design plugs directly into console USB ports — no wall outlet required
No additional software, dongles, or extensions needed
Can be used with other Nyko Modular line accessories including the Intercooler for Xbox One and PS4 and the Modular Power Station for Xbox One
LED lights at the front clearly indicate charging status
Xbox One version includes two custom NiMH rechargeable batteries for easy drop-and-charge functionality, providing up to 25 hours of playtime
The Modular Charge Station for PS4 will retail for $19.99, and the Modular Charge Station for Xbox One will retail for $29.99 starting Fall 2014. Patent Pending.
To keep up with the latest news from Nyko, follow them on Twitter and Facebook.
About Nyko Technologies, Inc.
Award-winning Nyko Technologies designs, manufactures and markets innovative and high-quality accessory solutions to enhance the electronic entertainment experience. The company's mission is to solve problems and improve user experience through products that are as thoughtfully designed as they are functional. Nyko specializes in interactive entertainment technologies for consumer electronics across a wide spectrum of platforms, and has been granted numerous patents for its innovations. Nyko's best-selling products include the Wii Charge Station, Charge Base for Xbox 360, Perfect Shot for Wii, and Zoom for Kinect.
Founded in 1996 in Los Angeles, California, Nyko distributes its products through major North American retailers and worldwide partnerships. For more information, please visit www.nyko.com or call 1.888.444.6956.
Official Website | Facebook | @NykoTech
---
Media Contact
Rich Jones, TriplePoint
rjones@triplepointpr.com
(212) 730-9744
Assets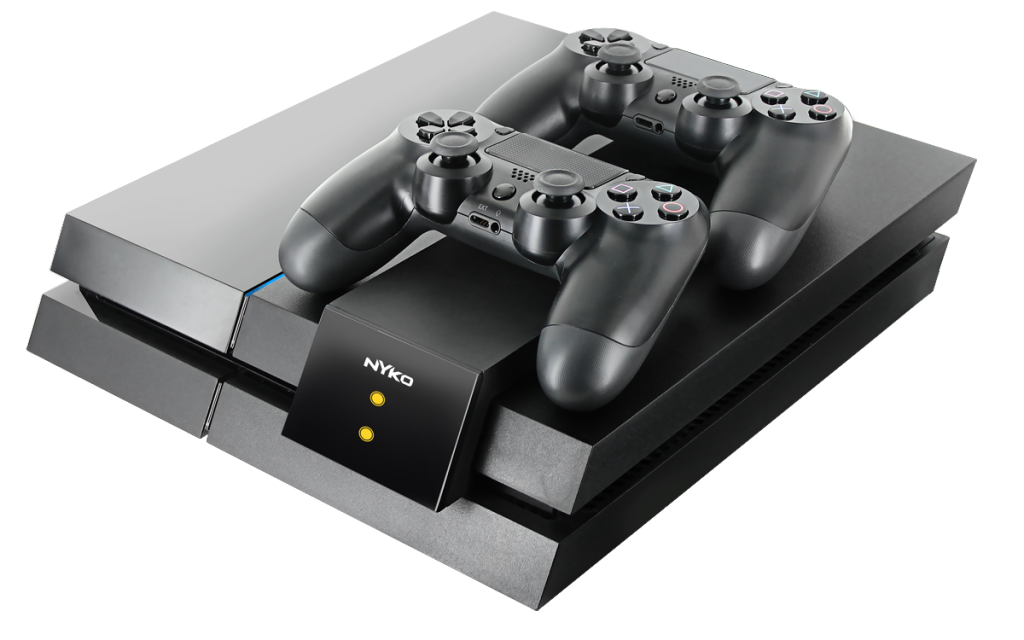 Download the Modular Charge Station press kit