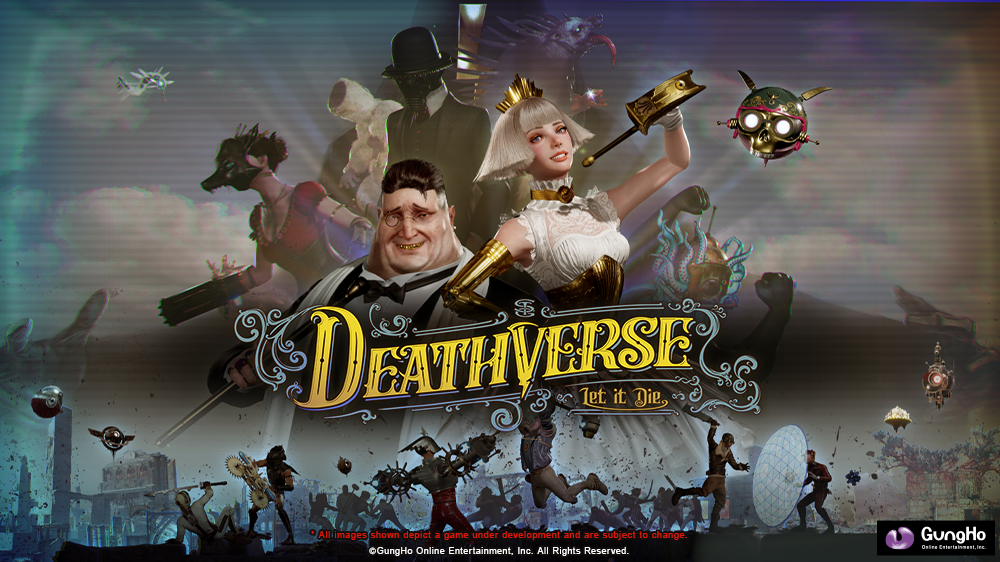 A sensational, melee-focused multiplayer survival action game from the LET IT DIE team, coming 2022
TOKYO, Japan – October 27, 2021 – From the makers of LET IT DIE, get ready for another bloody killer-of-a-time in GungHo Online Entertainment and SUPERTRICK GAMES' newly revealed DEATHVERSE: LET IT DIE! You will need guts to battle to the death in the world's top survival reality TV show for a shot at fame and gory glory. It's…to die for. 
Prepare your obituary – DEATHVERSE: LET IT DIE comes to PlayStation 5 and PlayStation 4 in 2022. Watch the reveal trailer here.
Continue reading

Fight for Survival and Stardom in GungHo's DEATHVERSE: LET IT DIE