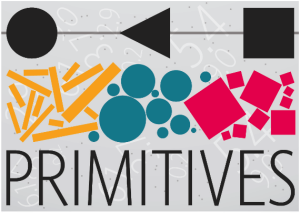 New Zen-like Puzzle Game Offers Mind-bending Challenges and Graphics
August 4, 2014 – Today Crazy Labs has announced the release of Primitives Puzzles in Time, featuring over 90 levels of focus-testing puzzles, out now on the App Store, Google Play, and the Amazon App Store. This abstract, minimalist puzzler requires you to guide shapes through spatial obstacles in the most efficient path possible within the allotted time. Drag shapes through different dimensions as you burst time bubbles to turn back the clock, and prevent collisions with barriers to save trapped stars. Each unique level provides new designs and obstacles that require precision to advance. With intuitive, varying gameplay and simple drawing mechanics, Primitives is a free-to-play experience that is both hypnotizing and challenging.
Primitives was developed by WESOME Games, a studio led by two recent engineering and design graduates based in Israel. The team began creating the game as part of their final graduation project, and finished development during an internship at Crazy Labs' game incubator.
To view the trailer, visit: https://www.youtube.com/watch?v=qL2-4zc0T8w&feature=youtu.be
Download Primitives free on the App Store, the Google Play Store, or the Amazon Appstore.
Primitives is a single-player puzzler that tests your timing, focus, and creativity. With endless options to move through time and space in dozens of levels, players must strategically maneuver through each puzzle to uncover new colors and designs. If you've made a wrong turn, choose what point in time to return to and chart a new route. Primitives lets you draw your own course and change the path as you go, challenging your ability to skillfully navigate obstacles and collect the stars in as few finger swipes as possible. The game lets you move in harmony to a mesmerizing, original electronic soundtrack.
Primitives features:
More than 90 levels of abstract puzzles with increasing difficulty levels
Designed for players of all ages while challenging enough for more experienced players
Fluid time-scrubbing mechanics
Varying gameplay with intuitive visual mechanics
Master each primitive shape with differing time perceptions
An original soundtrack of tranquil tunes to accompany each puzzle
To learn more about Crazy Labs:
To learn more about WESOME Games:
Assets
For more information, download the press kit here.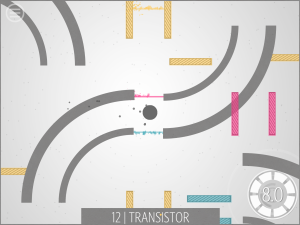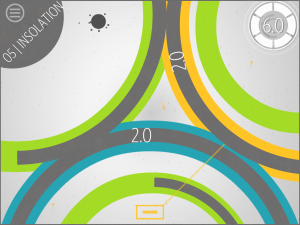 About Crazy Labs
Crazy Labs is a new publishing brand of TabTale, a top 10 global publisher of mobile games by download volume. Crazy Labs was formed to publish interactive mobile games for older audiences, capitalizing on TabTale's existing market success and expertise in the childrens apps market. Based in Tel Aviv, Israel, Crazy Labs partners with independent development studios across the globe to create engaging mobile content for audiences aged 13 and older, expanding the breadth and range of TabTale's mobile offerings.
About TabTale
TabTale is a developer and publisher of interactive games and educational apps for smartphones and tablets that kids and parents love. Currently recognized by App Annie as the eighth largest mobile app publisher in the world with over 350 million downloads and 25 million monthly active users, TabTale's key franchises include the Baby Series, Paint Sparkles, and Doctor X. The company was founded in 2010 and is headquartered in Tel Aviv, Israel with 180 employees across its offices in Israel, the US, Macedonia, Ukraine, Bulgaria and China. TabTale has raised a total of $13.5M in venture capital funding led by Qualcomm Ventures and Magma Venture Partners. The funding is being used to fuel app development, expand to new markets of older audiences, and solidify TabTale's leadership position in the children's mobile entertainment and education categories. To learn more about TabTale, visit www.tabtale.com.
---
Media Contact
TriplePoint for TabTale
tabtale@triplepointpr.com
(212) 730-9744