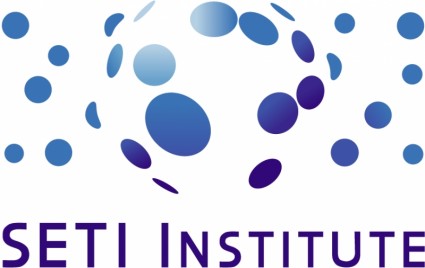 Event part of NASA's Asteroid Grand Challenge; SETI-Led Hackathons and Game Jams Connect Leading Scientists, Data Sets, and Citizens to Tackle Complex Challenges
MOUNTAIN VIEW, CALIF. – Oct. 24, 2014 – The SETI Institute has partnered with EchoUser, SpaceGAMBIT, Maui Makers, the Minor Planet Center, NASA, and Further by Design to host an Asteroid Hackathon on Saturday, Oct. 25. Using the world's best sources for asteroid data, hackers from all over the world will transform data into digestible, visual information for citizen scientists, allowing them to help save the planet from rocky space invaders.
The main event will occur at the SETI Institute's offices, located at 189 Bernardo Avenue, Mountain View, CA 94043 on Saturday, October 25, from 8:30 AM – 7:00 PM. For more information, visit: http://echouser.com/blog/asteroid_hackathon-2.
"The types of scientific challenges we face at home on planet Earth are as numerous as they are complex," said David Black, president and CEO, The SETI Institute. "Whether it's about dodging massive asteroids, finding habitable planets, or learning more about life of Earth, we're committed to presenting opportunities that foster greater collaboration between the world's leading experts, top research organizations, and curious individuals. We can all play a role in advancing the state of human knowledge."
The event is part of NASA's larger Asteroid Grand Challenge that focuses on finding all asteroid threats to human populations and knowing what to do about them. The SETI Institute, which is a hub for research into life in the universe, believes that this event — and the collaborations it fosters — will be key to protecting our planet and understanding Earth's relationship with the space surrounding it.
Saving the Planet, through Competition
Through the Asteroid Hackathon, attendees will engage astronomers, other space nerds, and the general public with information about the danger and wonder of asteroids. If an asteroid impacted Earth, it would have a profound—and perhaps extinction-level—effect on our planet. In fact, 66 million years ago, a single asteroid deleted three quarters of all species. That's why NASA's Minor Planet Center welcomes hackers to its archives.
Teams will be made of 3 – 5 people, including at least one designer/user experience expert, one engineer/developer, and one citizen scientist. The team that develops the most promising solution to interpreting high-level data will be awarded a cash prize of $1,500 and scientist support to further develop its idea.
To learn more about the data and chat with other hackers, EchoUser will host a welcome happy hour on Friday, October 24, 6:00 PM – 8:30 PM at 115 Sansome St., San Francisco, CA 94104.
Inaugural SETI-JAM Achieves Success, Blends Games with Drake Equation
The first SETI-JAM took place at the SETI Institute — and satellite sites across the world — October 17-19. Over the course of the weekend, teams used real scientific data to develop 18 game prototypes, themed on the Drake Equation.
The SETI-JAM asked its more than 200 registrants to use data from some of NASA's highest-profile telescopes, including the planet-hunting Kepler, to create immersive, addictive games that would engage citizen scientists in the quest to understand the origin and nature of life in the universe. More than 50 jammers converged on the SETI Institute's Mountain View offices, while others participated virtually from as far away as Sweden and Norway.
The SETI-JAM kicked off with presentations — all streamed live online — from SETI Institute scientists Pascal Lee, Jon Richards, Michael Busch, Franck, Marchis, Margaret Race, Jason Rowe, and Douglas Caldwell. They introduced scientific data on Mars, the SETI Institute's Allen Telescope Array, asteroids, planetary protection, and extrasolar planets. Jammers had exclusive and curated access to their data, and eleven Institute scientists collaborated to help the teams interpret the files. Together, they turned the often-complex images and columns of numbers into visual, exploratory, and play-based games.
Jammers and scientists spent the weekend together, figuring out how to use the data to tell compelling stories and engage people of all ages. The SETI Institute hopes such an Internet-based, active, and fun approach to science will spur students to see data as something to be toyed with and manipulated. This fun, unintimidating take on science may encourage those who have never considered research to pursue careers on the very topics the games address.
To learn more about (and play!) the games, visit http://setijam.seti.org/uploaded-games. Each team's final presentation, which includes information about the science that went into the code, can be seen here https://plus.google.com/events/cvdk4ggtq3qns3b5k5kon7004co.
About the SETI Institute
The SETI Institute is a multi-disciplinary, highly collaborative, research organization designed to explore, understand, and explain the origin, nature and prevalence of life in the universe utilizing expertise in fields ranging from astrophysics and planetary science to biology and social science, as well as computer science and signal detection.  We have a passion not only for discovery, but also for sharing knowledge as scientific ambassadors to the public, the press, and the government.  The SETI Institute is a distinguished partner for government agencies, academic institutions, and corporations around the world.
Media Contact
Alan Dunton
TriplePoint PR
alan@triplepointpr.com
(415) 955-8500