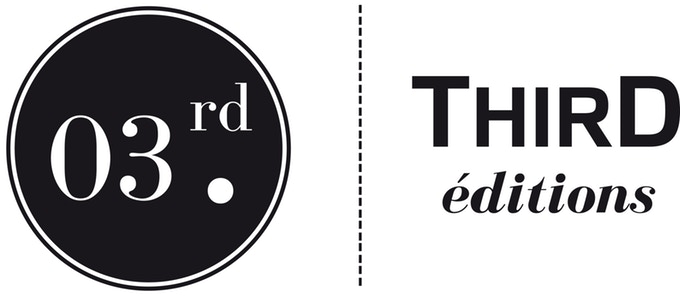 French publisher has secured $154,000 in its second Kickstarter crowdfunding campaign to deliver comprehensive new works exploring fabled game series
TOULOUSE, France – April 9 2018 – French publishing house Third Editions has successfully concluded their second Kickstarter campaign to fund the English translation of four new books focused on gaming series beloved by players around the world. The campaign set out to raise €60,000 / £54,000 / $74,000 to fund the translation of books within the Final Fantasy, Dark Souls, and Zelda series, and successfully raised €125,944 (approximately $154,000 at time of closing) from 1,994 backers, surpassing a stretch goal to also translate a book on Taro Yoko's works.
To view the completed campaign, visit the Kickstarter page here.
The four books that have secured funding for immediate translation have all been critically acclaimed in France, and Third Editions are excited to bring them to English-speaking audiences. All campaign backers will receive their books with expedited delivery by October 2018, thanks to the success of the Kickstarter campaign.
The four books that have been funded for translation thanks to the success of this Kickstarter are:
Zelda: The History of a Legendary Saga – Volume 2: Breath of the Wild
The second volume of Third Editions' Legend of Zelda series focuses on 2017's open-world masterpiece Breath of the Wild, examining its incredible game design, world building and tightly woven lore.
Dark Souls: Beyond the Grave – Volume 2: Bloodborne and Dark Souls III
Beyond the Grave – Volume 2 picks up from where the first book left off, exploring the plague-ravaged streets of Bloodborne, a game palpably crawling with unease, and FromSoftware's Souls series climax, the critical and commercial titan of Dark Souls III.
The Legend of Final Fantasy VIII
A comprehensive analysis of one of the popular role-playing series' most fondly remembered entries, in the same detailed vein as Third Editions' Final Fantasy VII book.
The Work of Taro Yoko: From Drakengard to NieR: Automata
An examination of the beloved games from Taro Yoko, creator of NieR: Automata and Drakengard, with a foreword penned by Taro himself.
After successfully achieving the campaign's fundraising goal within days of its launch, Third Editions is proud to have offered additional fundraising rewards to backers who participated. As dictated by each supporters' pledge, Third Editions achieved further stretch goals for ebooks, dust jackets, lithographies, and bookmarks for backers. Third Editions also announced future books planned for translation for audiences around the world to enjoy, including The Work of Fumito Ueda, The Legend of Dragon Quest, Fallout: History of a Mutation, and The Legend of Final Fantasy VI.
English readers can also pick up five previous, fully translated Third Editions releases: BioShock: From Rapture to Columbia, Zelda: The History of a Legendary Saga, The Legend of Final Fantasy VII, Dark Souls: Beyond the Grave, and Metal Gear Solid: Hideo Kojima's Magnum Opus.
For more information, check out Third Editions' official website, Facebook, Twitter and Instagram.
…
About Third Editions
Based in Toulouse, France, Third Editions is a publishing house founded in 2015 by Mehdi El Kanafi and Nicolas Courcier. Veterans of the video game industry and fascinated by print media since their childhood, they combined their passions and co-wrote several books on major series, including Zelda: The History of a Legendary Saga, Metal Gear Solid: Hideo Kojima's Magnum Opus, and The Legend of Final Fantasy VII. Each release is a comprehensive document produced with the utmost care for accuracy and passion for the project. Third Editions has now published 40 books in France, all dedicated to the video game industry and pop culture, and is now localising select titles for the enjoyment of further readers around the world.
… 
Media Contacts
Europe
ICO Partners for Third Editions
pr@icopartners.com
North America
Triple Point for Third Editions
thirdeditions@triplepointpr.com
…