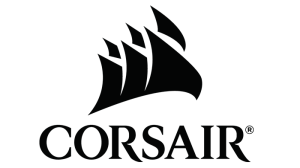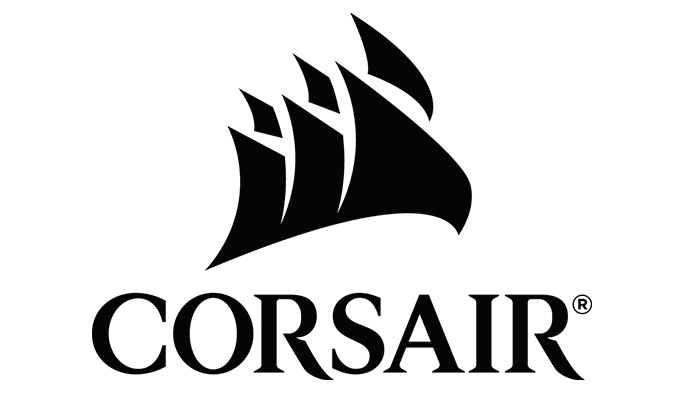 Gaming peripherals leader and internationally-acclaimed eSports team collaborate on precision gaming products built for PC games of all genres
FREMONT, CA — August 26, 2015 — Corsair today announced the first gaming products designed in collaboration with eSports Team Dignitas: the Corsair Gaming Sabre Laser RGB gaming mouse and MM300 Anti-Fray Mouse Mat, Team Dignitas Edition. The two joined forces to combine Team Dignitas' competitive gaming experience with Corsair's expertise in developing precision PC peripherals to outfit gamers with products that deliver the competitive edge. Since announcing their partnership in January 2015, Team Dignitas exclusively uses Corsair Gaming PC peripherals in practice and tournaments worldwide.
At just 100 grams, the ultra-light Sabre Laser RGB gaming mouse enables superior reach and unmatched accuracy for the ultimate PC gaming experience. With four-zone, 16.8M color backlighting and eight easily programmable buttons, the mouse is compatible with Corsair Utility Engine (CUE) software to ensure powerful customization as a standalone product or in concert with other Corsair Gaming RGB peripherals. Its 8,200 DPI laser sensor and 1,000 Hz USB refresh rate guarantee lag-free, pixel-precise gameplay fit for the eSports pro.
The new MM300 Anti-Fray Mouse Mat, Team Dignitas Edition is a high-endurance, pro-grade cloth mouse mat designed for high-DPI gaming mice. Its reinforced stitched edges guard against surface peeling, and its textile-weaved surface makes for optimal control and precision tracking in the heat of competition.
"Corsair creates high-performance products that fit the needs of competitive pro players," said Michael O'Dell, owner of Team Dignitas. "They were the ideal partner with which to launch Team Dignitas tournament gear."
"As long time Team Dignitas fans, Corsair was thrilled to collaborate with the team to design these exclusive products," said Lauren Premo, Corsair eSports and Partner Manager. "The special edition Sabre is a top performance gaming mouse that always delivers in the wide range of games that Team Dignitas competes in, from MOBA to FPS."
Meet Team Dignitas and Corsair at PAX Prime in Seattle
Team Dignitas and Corsair will be showing the new products at PAX Prime from August 28-31. Fans can meet members of Team Dignitas at the Corsair booth #3342 from 12pm-2 pm.
Product Features
  SABRE Laser RGB Team Dignitas Edition Gaming Mouse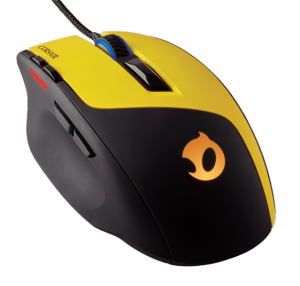 Ultra-light at just 100g for better reaction times and less fatigue
Four-zone 16.8 million color backlighting and customizable software suite
8,200 DPI laser sensor and multi-color DPI indicator for pixel-precise gaming
8 easily programmable buttons for truly personalized play
Corsair Utility Engine (CUE) software for powerful performance tuning and customization
High-performance switches custom designed for gaming
Ergonomic design for multiple grip styles
Braided easy-flex cable for 1.8 meters of unencumbered, lag-free roaming
Team Dignitas logo and color scheme
Sabre Laser RGB Mouse – Team Dignitas Edition $54.99 MSRP
  MM300 Anti-Fray Gaming Mouse Mat, Team Dignitas Edition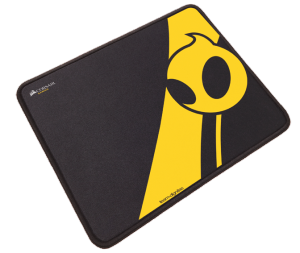 Textile-weave design for precision tracking
Reinforced stitched edges for surface protection
Optimized for high-DPI gaming mice
Anti-skid rubber base for secure gaming
360mm x 300mm x 3mm surface area
Team Dignitas jersey design and color scheme
MM300 Anti-Fray Gaming Mouse Mat – Team Dignitas Edition $24.99 MSRP
###
Product Images
A complete set of product images may be downloaded from: https://corsair.sharefile.com/d-s962dd337d2d40d08.
About Corsair Gaming
Over Corsair's twenty-year history in the PC business, the company has pushed for innovation even when others said it couldn't be done, gaining the trust of gamers building their dream PCs. Corsair Gaming now brings Corsair's legacy of technical prowess and high performance to PC gaming peripherals. Forged from a commitment between engineers and gamers, Corsair Gaming is driven by a philosophy of uncompromising performance, style, and comfort.
About Team Dignitas
Team Dignitas, formed in 2003, is one of the world's leading eSports organizations, maintaining high standards for each gaming team with the help of supporters and sponsors. After gaining recognition in the competitive Battlefield 1942 scene, Team Dignitas now has professional teams playing League of Legends, Counter Strike: Global Offensive, Hearthstone, StarCraft II, and more.
About Corsair
Founded in 1994, Corsair supplies high performance products purchased primarily by PC gaming enthusiasts who build their own PCs or buy pre-assembled customized systems. The company's award-winning products include gaming peripherals, memory upgrades, power supply units, PC cooling products, computer cases, solid-state drives, USB flash drives, PC speakers, and system monitoring and control devices.
Copyright © 2015 Corsair Components, Inc. All rights reserved. Corsair and the sails logo are registered trademarks of Corsair in the United States and/or other countries. NVIDIA and GeForce are registered trademarks of NVIDIA Corporation. All other company and/or product names may be trade names, trademarks, and/or registered trademarks of the respective owners with which they are associated. Features, pricing, availability, and specifications are subject to change without notice.
PR Contact, US and Canada
TriplePoint for Corsair
415-955-8500
corsair@triplepointpr.com
Rick Allen
510-657-8747 ext 486
ricka@corsair.com
PR Contact, Northern Europe
Harry Butler
harry.butler@corsair.com