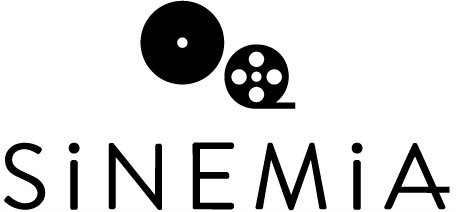 Sinemia Limitless, currently available at 30% off, makes it easy to see movies affordably at the theater
LOS ANGELES –  March 7, 2019 – Sinemia, the leading global movie ticket subscription service, today announced a plan that makes it easy to buy movie tickets more affordably, without needing a Sinemia subscription. The new Sinemia Limitless plan, available at 30% off (customers spend $70 for a $100 value), helps consumers who prefer to go to the movies without committing to a subscription or even using an app.
Sinemia Limitless users can also benefit from an additional 5% discount on movie tickets when they buy tickets from Sinemia's partner movie theaters through Sinemia's direct ticketing integration feature.
Unlike other subscription programs that require a mobile device, the Sinemia Limitless plan is delivered as a digital card, or a physical debit card if customers choose to order one. Customers can use their digital card to get movie tickets online, or their physical card to buy online and in person at the box office. The plan starts with a value of $100 and may be purchased with a one-time payment, valid for one year. After they've used up the amount on their card, users can opt to sign up for the plan again, but there is no recurring payment. Additionally, Sinemia subscribers who use up their plans can opt to add a new Limitless plan at any time rather than renew their existing plan.
Sinemia Limitless covers any type of movie ticket for any day at any theater location, including luxury cinemas and premium format screens, without any blackout dates. With Sinemia Limitless, customers can make multiple ticket purchases on the same day and buy movie tickets for as many people as they want with a single transaction. The new plan also eliminates the necessity of checking in with the app at the theater. Convenience fees may apply to online ticket transactions, while users can avoid online fees by ordering a physical card to use at the box office.
"We're proud to offer a range of options for every type of moviegoer, including simpler plan without any limitations for those who prefer not to commit to a subscription," said Rifat Oguz, CEO and Founder of Sinemia. "We're all movie lovers, and we're always looking for new and creative ways to improve the moviegoing experience. With Sinemia Limitless, even people without a smartphone can see movies at a discount with Sinemia at any theater."
Download the Sinemia mobile app today on the App Store and Google Play Market at:
Sinemia image assets are available here.
About Sinemia, Inc.
Sinemia is the only movie ticket subscription service to offer members access to any movie, at any cinema, at any showtime. Designed for the modern moviegoer, Sinemia's movie ticket subscription plans are affordable and flexible, featuring advanced ticketing and 3D-IMAX options. The Sinemia mobile app is perfect for frequent film-goers, offering deals, personalized recommendations, transportation options, and more. Sinemia is based in Los Angeles. For more information please visit www.sinemia.com.

###
Media Contact
TriplePoint, for Sinemia
(+1) 415-955-8500