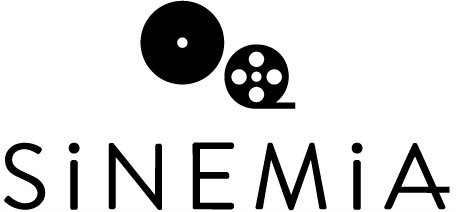 Any moviegoer in the U.S. can now buy their tickets directly through Sinemia.com and the Sinemia App with just one click
LOS ANGELES –  Feb. 21, 2019 – Sinemia, the leading global movie ticket subscription service, today announced the launch of its direct movie ticketing service on Sinemia.com and through the Sinemia App. Moviegoers can now buy tickets directly for over 400 theater locations nationwide through Sinemia's partnerships with over 40 movie chains, with just one click. Additional theater locations are being added to the service post-launch.
With this new feature, all moviegoers in the U.S., whether they are a Sinemia subscriber or not, can buy movie tickets right away through the Sinemia App, website, and Sinemia Social, Sinemia's popular movie content platform providing movie and celebrity news to more than 2 million unique monthly visitors.
Sinemia's direct ticketing integration feature with partner movie theaters allows moviegoers to purchase and book tickets directly on Sinemia's platform with just one click, without having to switch apps. Moviegoers now will be able to book advance tickets, reserve seats, and purchase additional tickets for friends and family, all through Sinemia.
Sinemia's aim is to drive more movie ticket sales nationwide by allowing for an easier ticket-buying process for all moviegoers. Participating theater companies include B&B Theatres, Emagine Entertainment, New Vision Theatres and more. Moviegoers can view all partner theaters through the Sinemia app. Sinemia is also working with movie theaters to start their own subscription services with Sinemia Enterprise, which is already used by more than 10 theater chains, including National Amusements and Studio Movie Grill.
"At Sinemia, our focus is to help as many moviegoers as possible enjoy an affordable and better moviegoing experience," said Rifat Oguz, CEO and founder of Sinemia. "While our customers are pleased that we are the only subscription service that continues to provide advance tickets to any movie for any showtime at any movie theater, we are constantly seeking to improve. Our mission is to include every movie theater in the world with our direct ticketing service, so that we can eventually serve every moviegoer globally."
Download the Sinemia mobile app today on the App Store and Google Play Market at:
Sinemia image assets are available here.
About Sinemia, Inc.
Sinemia is the only movie ticket subscription service to offer members access to any movie, at any cinema, at any showtime. Designed for the modern moviegoer, Sinemia's movie ticket subscription plans are affordable and flexible, featuring advanced ticketing and 3D-IMAX options. The Sinemia mobile app is perfect for frequent film-goers, offering deals, personalized recommendations, transportation options, and more. Sinemia is based in Los Angeles. For more information please visit www.sinemia.com.
###
Media Contact
TriplePoint, for Sinemia
(+1) 415-955-8500