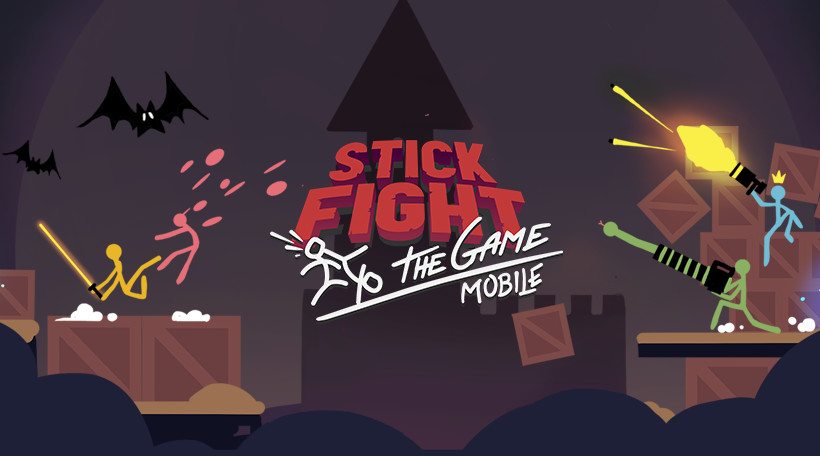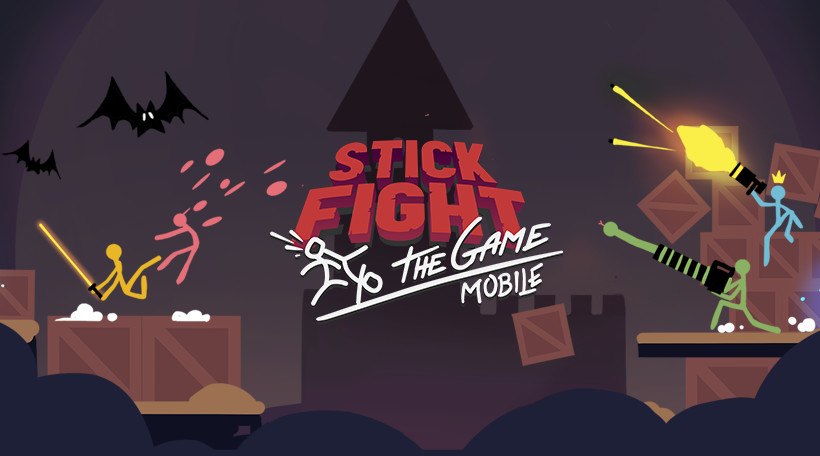 The Physics-Based Fighting Game is Breaking into Mobile with a BANG
GUANGZHOU, China – Mar. 21, 2019 – NetEase Games and Landfall Games have today announced the closed beta Android launch of Stick Fight: The Game Mobile, the mobile version of the popular PC game, Stick Fight: The Game. Developed by NetEase Games and licensed by Landfall, Stick Fight: The Game Mobile features online multiplayer battle arenas where it's every stick figure for themselves in this all out brawl with physics-based combat, hundreds of weapons, and no mercy.
Check out the action for yourself in a new trailer here: https://www.youtube.com/watch?v=7LUeI9dQGyo
Android players get in on the fight today here: https://play.google.com/apps/testing/com.netease.ddsfna
Stick Fight: The Game Mobile is based on the classic PC Game, Stick Fight: The Game, which has sold over two million copies on Steam and has maintained a 90% approval rating, gaining it a reputation as a fun-filled multiplayer combat game perfect for playing with friends. Keeping this spirit in mind, Stick Fight: The Game Mobile has been developed as a light competitive, multiplayer-only fighting game that puts all the random, crazy fun of the original right in your pocket.
Stick Fight: The Game Mobile features:
Multiplayer Brawls

: With two to four players in every battle arena, the last stick figure standing (by any means necessary) is the ultimate champion. Players can battle with their friends or strangers and discover a vast array of ways to dispose of your enemies.

Mobile Optimized Gameplay

: Designed from the ground-up for mobile gameplay,

Stick Fight: The Game Mobile

includes a redesigned mobile interface perfect for action packed games on the go but with the same awesome gameplay Stick Fight fans love.

Randomly Generated Weapons and Maps:

Over 100 varieties of maps and 38 weapons all occur randomly so players never know what they're going to get. Adapt to crazy terrain and guns falling from the sky to out-fight your friends in this frantic free-for-all.

Global Grapple

: Play online to make new friends from all over the world and meet them in the arena to destroy each and everyone of them in glorious stick fight combat.
Keep an eye on the Facebook page for more relevant information: https://www.facebook.com/StickFightTheGame/.
Find screenshots and a logo in the press kit here.
About NetEase
NetEase, Inc. (NASDAQ: NTES) is a leading internet technology company in China. Dedicated to providing online services centered around content, community, communication and commerce,NetEase develops and operates some of China's most popular PC-client and mobile games, advertising services, e-mail services and e-commerce platforms. In partnership with Blizzard Entertainment, Mojang AB (a Microsoft subsidiary) and other global game developers, NetEase also operates some of the most popular international online games in China. For more information about NetEase, please visit: http://ir.netease.com/. For more information about NetEase Games, please visit www.netease-na.com.