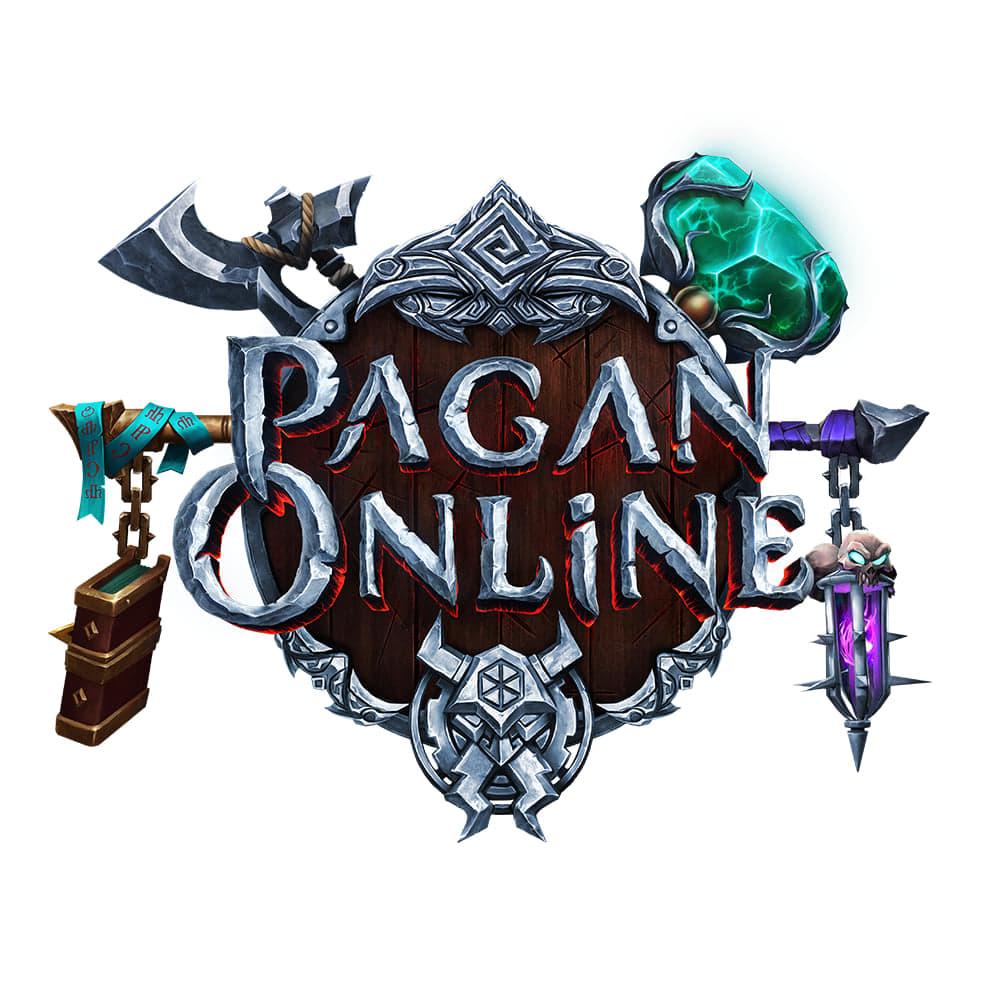 Mad Head Games and Wargaming Bring Two-Player Co-Op to Pagan Online
Band Together To Take On Hordes Of Enemies With New Co-Op Mode in Mad Head Games' Action RPG
May 16, 2019 – Wargaming and Mad Head Games have announced that two-player co-op is now available in their hack-and-slash action RPG Pagan Online. The new mode will challenge  players to team up and test their skills against even bigger hordes, bosses, and challenges. Currently, co-op play is available for all Missions and Assassinations. Co-op is not currently available in the main Story Campaign but is coming soon. Additionally, future updates will include: four-player co-op, synergies between heroes, special co-op systems, special rewards and drops, as well as performance and balance improvements and fixes.
Pagan Online is currently in Early Access and available for $29.99 at:
"Co-op is going to play a big role in the upcoming expansions to Pagan Online," said Uros Banjesevic, Chief Creative Officer of Mad Head Games. "We're very happy to be bringing this new feature to the game and can't wait for players to get in and start playing Pagan Online with their friends."
New content expansions are making their way to the game in the coming months, including new zones, new enemies, and extended story lines. Learn more about all of the game's features below and check out the Early Access launch trailer here along with the latest gameplay trailer here.
Pagan Online follows in the footsteps of classic top-down dungeon crawlers while redefining the action RPG genre with session-based PVE action, MOBA-like characters, and challenging combat that is easy to pick up but difficult to master. The game features:
Intense, session-based PVE gameplay

across a variety of interactive environments and procedurally generated encounters.

Eight unlockable characters

with highly unique playstyles.

Challenging combat

and WASD controls that require precise tactics and skillful execution.

An original fantasy setting

inspired by pre-Christian Slavic mythology.

A five-act single player campaign

with three levels of difficulty for players of all skill levels.

Varied game modes

including daily and weekly events, monster hunts, assassinations, and more.

Endless loot and crafting systems

that let players customize their appearance and load-out for specific challenges.
Follow Pagan Online on social media for more information and updates:
About Wargaming
Wargaming is an award-winning online game developer and publisher headquartered in Nicosia, Cyprus. Founded in 1998, Wargaming has grown to become one of the leaders in the gaming industry with 4500+ employees and more than 20 offices globally. Over 200 million players enjoy Wargaming's titles across all major gaming platforms. Their flagship products include the massively popular free-to-play hit World of Tanks and the strategic naval action game World of Warships.
About Mad Head Games
Mad Head Games is one of the pioneers of game development in Serbia. Founded in 2011, it quickly grew to become an industry leader, blazing the trail for all up-and-coming domestic game developers. The company is known for its innovative approach to casual adventure games, and after years of consecutive successes, it is expanding into new genres.
Media Contact
TriplePoint PR, for Wargaming
Jimmy Rogers
jrogers@triplepointpr.com
415.855.9500