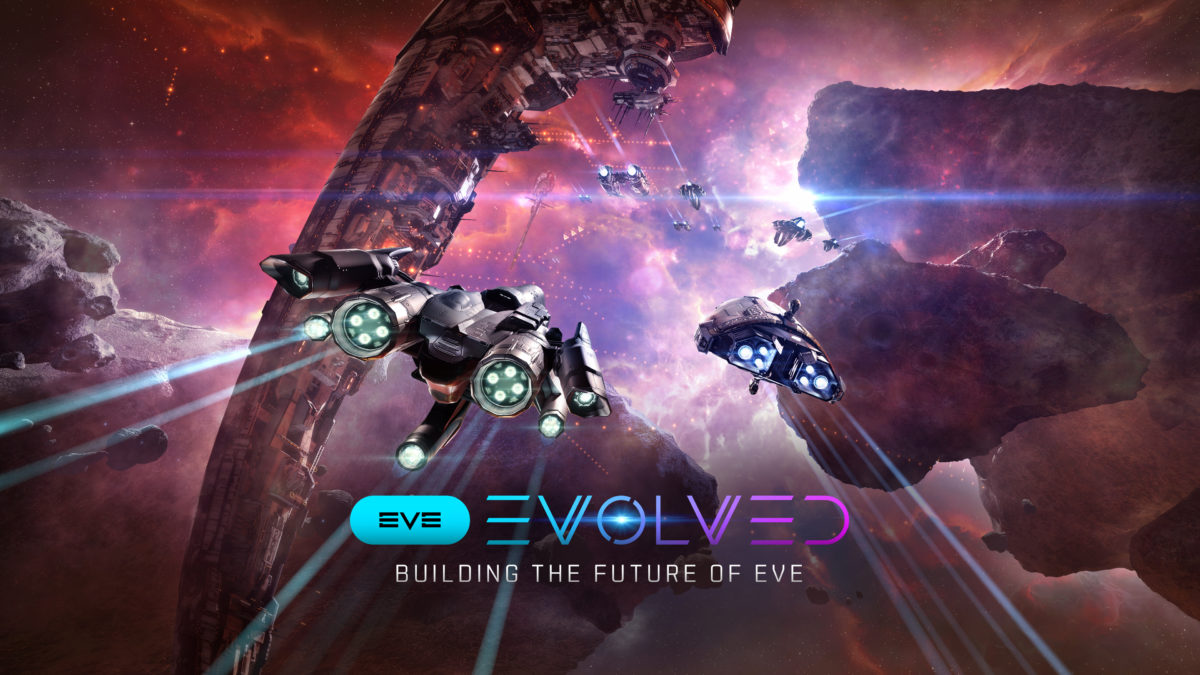 CCP advances its goal of 'EVE Forever' with the addition of the AIR Career Program, upgraded Career Agent missions, and elevated visuals
REYKJAVÍK – June 28, 2022 – CCP Games today launched the AIR Career Program, the next installment of the new player experience for its iconic spaceship MMO EVE Online. The AIR Career Program teaches budding pilots the fundamentals of EVE's four career paths so they can quickly begin to support themselves in New Eden. CCP also began rolling out updates for its Career Agent missions and released graphical improvements to further modernize the MMO as it approaches its third decade.
Check out EVE's elevated visuals in the video here: EVE Online | Enhanced Sensory Experience
With the AIR Career Program, rookie pilots will learn the ins and outs of EVE's core careers – Explorer, Industrialist, Enforcer, and Soldier of Fortune – to determine which one best fits their interests and play style. The AIR Career Program helps pilots master the basics by providing a list of recommended activities that match the player's experience level, tracking activity progression, and offering rewards upon task completion. Information panels equipped with how-to videos, UI pointers, and navigation guides are also available to assist pilots in achieving their goals.
The first phase of updates for Career Agent missions begins today with the visual overhaul of all dungeons and environments. Players pursuing the Enforcer career can also experience a sleek Agent conversation window and helpful guidance and highlights in missions to aid them as they learn the ropes. Updates for the Explorer, Industrialist, and Soldier of Fortune missions will be available at a later date.
"The AIR Career Program offers new players a wealth of not just information, but also actionable objectives that help them understand what roles each career path plays in EVE's player-driven economy," said Bergur Finnbogason, EVE Online's Creative Director. "It's essential for pilots to learn about EVE's career paths early in their intergalactic journeys so they can develop a solid plan to support themselves as they traverse New Eden."
The next set of graphical and UI improvements are available now in EVE Online as part of CCP's "EVE Evolved" initiative. Experience heightened visual and audio fidelity across New Eden with improved textures, higher-resolution nebulae, enhanced cloud visuals, and rebalanced ship engine sounds. Players can also enable compact mode for the Photon UI feature, which compresses select windows and allows more information to be shown on-screen for D-Scan, Chat, Fleet Window, People & Places, and more.
More information about the AIR Career Program, Career Agent missions, and the "EVE Evolved" overhaul can be found in the blog here.
EVE Online can be downloaded for free by visiting www.eveonline.com. For all the latest information about the game, please visit EVE News. You can find the press kit here.
###
About EVE Online®
EVE Online (PC/Mac) is a compelling, community-driven sci-fi MMO game where players can build and pilot a wide variety of spaceships, traversing vast solar systems for free and choosing their own path from countless options, experiencing space exploration, immense PvP and PvE battles, mining, industry and a sophisticated player economy in an ever-expanding sandbox. EVE is a captivating game in which hundreds of thousands of players compete for riches, power, glory and adventure, forging their own destinies in a single thriving universe.
Website | Press Kit | Facebook | Twitter | Instagram | Youtube | Twitch
About CCP Games
CCP is a leading independent game developer that has been praised for its artistry, technology and game design that facilitates emergent behavior, empowering players with compelling means of self-expression. Founded in 1997 on the principle of pushing the envelope and breaking new ground on all levels, CCP is on a mission to create virtual worlds more meaningful than real life. With the launch of EVE Online in May 2003, CCP established itself as a pioneer of cutting edge massively multiplayer games, winning numerous awards and receiving critical acclaim worldwide. CCP is headquartered in Reykjavik, Iceland, and has additional studios in London and Shanghai.