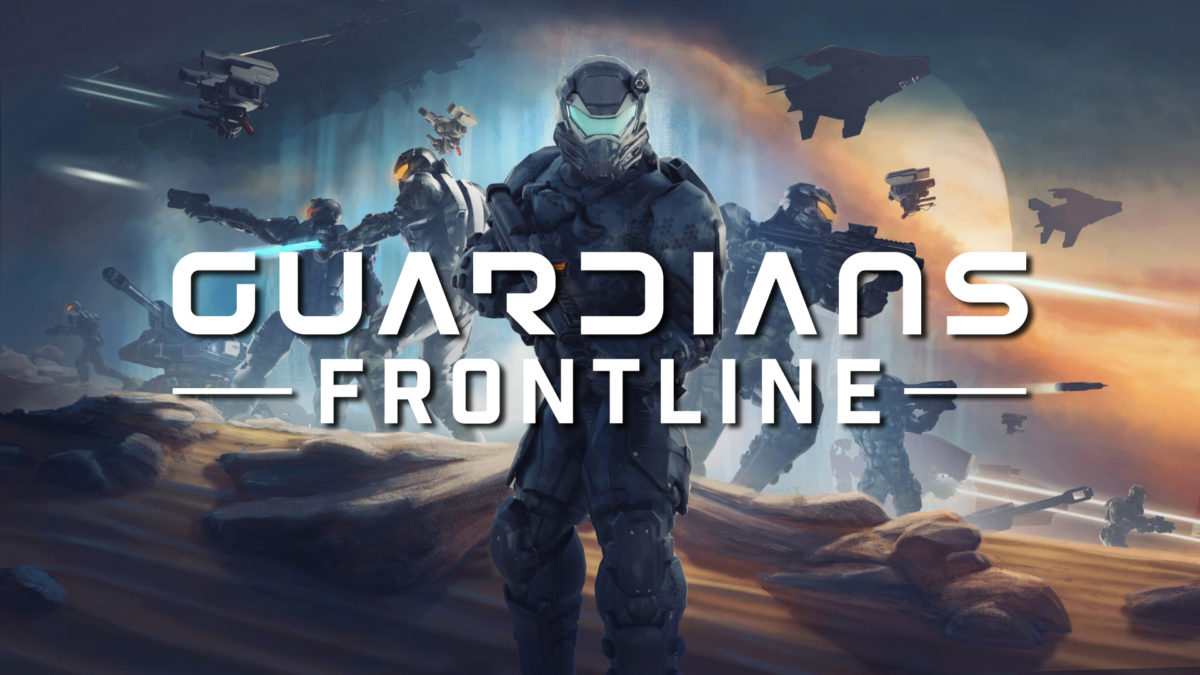 Wishlist Fast Travel Games' action-packed FPS now
STOCKHOLM – February 23, 2023 – Fast Travel Games and developer VirtualAge Games today announced that strategic sci-fi VR shooter Guardians Frontline will launch on March 9 for Meta Quest 2 and SteamVR at $24.99. Originally released as Guardians on Oculus App Lab, Guardians Frontline expands upon the original with overhauled graphics, enhanced weapons, new lobbies, an extensive in-game map editor, hundreds of additional editor pieces, and multiplayer co-op modes. Aspiring commanders can wishlist the game now on the Meta Quest Store and Steam.
Gear up and check out the latest trailer here: https://youtu.be/EmItWbDSJaI
With a dangerous alien onslaught looming, players must take control of the battlefield to protect the federation as they work to extract a mysterious power source. Strategically place buildings for cover, call in space crafts for air support, or face the enemy head-on with powerful heavy weapons. Guardians Frontline can be enjoyed solo in single-player mode, four-player co-op, or with up to eight friends in PvP.
"Every encounter in Guardians Frontline is unpredictable. That's a major part of what makes the game so enticing," said Carles Ballabriga, CEO at VirtualAge. "The strategy that worked for your first game isn't guaranteed to work on the second, third, or even fourth game. Think outside the box, be creative, and give all of its mechanics a try to find the best combination to succeed."
Features include:
A UNIQUE SCI-FI SHOOTER: Guardians Frontline blends the action-packed gameplay of first-person shooters with elements from real-time strategy games.
A RANGE OF WEAPONS & VEHICLES: Shoot the Gravity Gun to smash enemies against cliffs. Maneuver mechs and spaceships to wreak havoc from the ground and the sky.
GUARDIAN FRIENDS… AND FOES: The Guardians Frontline campaign and its missions can be played with up to 4 players in cooperative mode. Up to 8 players can battle it out in tense and strategic PvP fights.
A FLOOD OF USER-GENERATED CONTENT: Guardians Frontline offers a comprehensive but easy-to-use in-game level editor that allows anyone to build and share maps for community enjoyment, leading to infinite replay value.
More information and assets for Guardians Frontline can be found on the official website and Steam. Follow the game at @GuardiansFL on Twitter & TikTok, and @GuardiansFrontline on Facebook & Instagram for the latest updates.
###
About Fast Travel Games
Fast Travel Games is a VR exclusive games developer and publisher based in Stockholm, founded by industry-leading veterans and behind critically acclaimed VR titles such as Apex Construct, The Curious Tale of the Stolen Pets, and Wraith: The Oblivion – Afterlife. Our mission is to create high-quality VR games with believable interactions, set in immersive worlds and populated with memorable characters.
About Virtual Age Games
VirtualAge is a company founded by veteran tech executives and developers that has extensive experience developing VR and AR games and applications for both PC and mobile VR headsets. Established in 2017 in Barcelona, the company is focused on developing high quality VR games and experiences, with titles such as Gladius VR, an ancient Rome gladiator game, and more recently Guardians Frontline an innovative blend of first-person shooter and real time strategy.
TriplePoint for Fast Travel Games
fasttravelgames@triplepointpr.com
(US+1) 415-955-8500