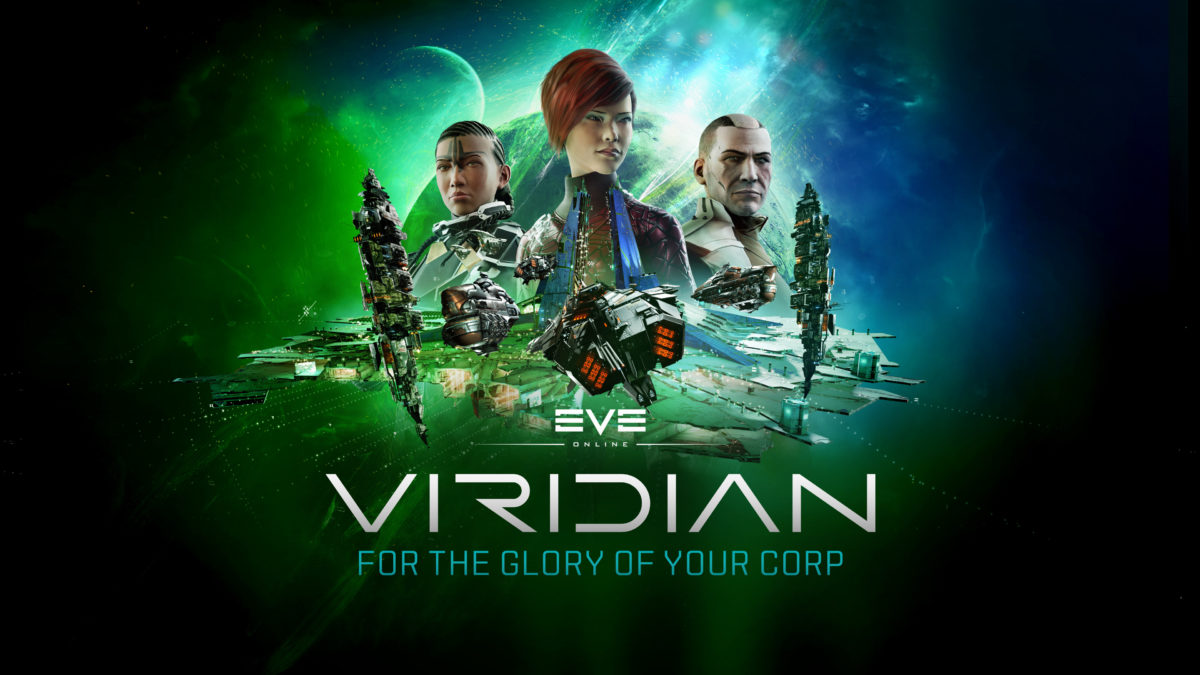 Introducing player-run corporation management upgrades, player-built structure personalization, brand-new Tech II Lancer Dreadnoughts, and stunning visual enhancements
REYKJAVÍK, Iceland – June 13, 2023 – CCP Games today launched EVE Online: Viridian, the new major expansion for sci-fi spacefaring MMO EVE Online. Viridian introduces sophisticated new tools for players to manage their corporations and set goals, personalize Upwell structures, and engage in unique combat strategies with brand-new lancer dreadnoughts. The Viridian expansion creates new avenues for players to forge relationships as they fly together by engaging in socially driven gameplay, all for the glory of their corporations. Players will also be able to enjoy new cutting-edge visual updates that add depth to the star systems and spaceships of New Eden.
Get a glimpse of what Viridian offers in the expansion's launch trailer here: LINK
"Viridian is a testament to EVE Online's 20 years of innovation and immersion," said Bergur Finnbogason, EVE Online's Creative Director. "This expansion propels corporation leaders and their members to unprecedented heights. Build influence, fly with friends, foster stronger connections, and unite for collective glory! There is no better time than the present to warp into New Eden, join the fray and become a part of its epic history."
Viridian's transformative features empower corporations to establish, monitor, and achieve their goals while solidifying their place in EVE Online's rich, dynamic universe. Corporation Projects allow corporation leaders to elevate objectives and track their progress, the new AIR Opportunities interface enables members to discover new ways to aid their corps, while Homefront Operations provide new socially engaging adventures in which players can boost their skills and bring on new recruits. Learn more about the streamlined corporation management tools and engaging activities that Viridian adds to EVE Online in this blog post: Corporations Enhanced
Viridian gives player-run corporations access to the Heraldry System, further bolstering their collective identities. Corporation leaders can appoint a dedicated Corporation Brand Manager and personalize any of EVE Online's 11 Upwell structures to leave their rivals in awe. With over 90 color options available upon Viridian's launch, corporations can proudly display their group's signature colors across New Eden. More information about Upwell structure personalization can be found here: Upwell Structure Personalization
Players can now unleash unparalleled devastation in battle with Tech II Lancer Dreadnoughts, specialized new ships that serve a distinct strategic role in EVE Online's capital spacecraft ecosystem. Lancers are CCP Games' first foray into the advanced Tech II arena for capital ships since the launch of jump freighters in 2007, offering players fresh tactical opportunities on the battlefield. Equipped with disruptive area-of-effect weaponry, Tech II Lancer Dreadnoughts can temporarily prevent a target from warping, tethering, or using their jump drive. Four unique lancers will be introduced, one for each main empire, each with their own unique battle strategy and powerful weaponry. Learn more about each empire's lancer and weapon in this blog post: New Lancer Dreadnoughts
CCP Games continues to evolve EVE Online's graphical fidelity with the addition of volumetric cloud designs and enhanced visual effects for frigates, marauders, and missiles. Players will notice significant changes to frigate and marauder lighting, color, and headlights to reflect the ship's speed, further immersing pilots as they navigate across the cosmos of New Eden. EVE's signature high-octane battles are also more colorful with overhauled missile impact effects, enabling pilots to easily distinguish what type of damage is being dealt. For more information about the latest visual upgrades, see this blog post: Viridian in Focus
For a detailed look at all of the Viridian expansion's additions, check out the special gameplay feature tour video here: LINK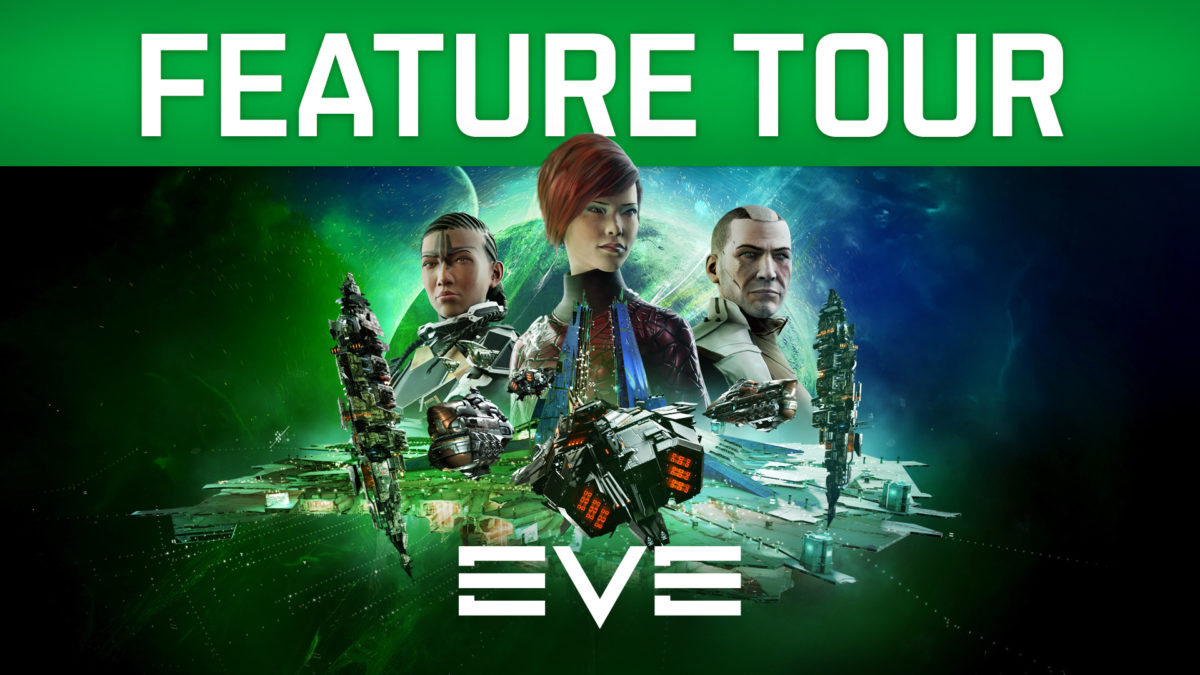 To celebrate the release of the vast new Viridian expansion, all pilots can now claim 7 free days of Omega game time, by visiting the in-game New Eden Store by 20 June. Omega time gives players unlimited access to a wide range of EVE Online's best ships, doubled skill training speed, and much more.
For more information about celebratory events happening this year in and outside New Eden, visit EVE News. EVE Online can be downloaded for free by visiting www.eveonline.com. For the press kit, go here.
###
About EVE Online®
EVE Online (PC/Mac) is a compelling, community-driven sci-fi MMO game where players can build and pilot a wide variety of spaceships, traversing vast solar systems for free and choosing their own path from countless options, experiencing space exploration, immense PvP and PvE battles, mining, industry and a sophisticated player economy in an ever-expanding sandbox. EVE is a captivating game in which hundreds of thousands of players compete for riches, power, glory and adventure, forging their own destinies in a single thriving universe.
Website | Press Kit | Twitter | Facebook | Instagram | YouTube | Twitch
About CCP
CCP is a leading independent game developer that has been praised for its artistry, technology and game design that facilitates emergent behavior, empowering players with compelling means of self-expression. Founded in 1997 on the principle of pushing the envelope and breaking new ground on all levels, CCP is on a mission to create virtual worlds more meaningful than real life. With the launch of EVE Online in May 2003, CCP established itself as a pioneer of cutting edge massively multiplayer games, winning numerous awards and receiving critical acclaim worldwide. CCP is headquartered in Reykjavik, Iceland, and has additional studios in London and Shanghai.
Website | Press Kit | Twitter | Facebook | Instagram | YouTube| Linkedin
Media Contact
Journalists seeking information about CCP or its products, looking to arrange interviews or needing further assets should contact media@ccpgames.com.