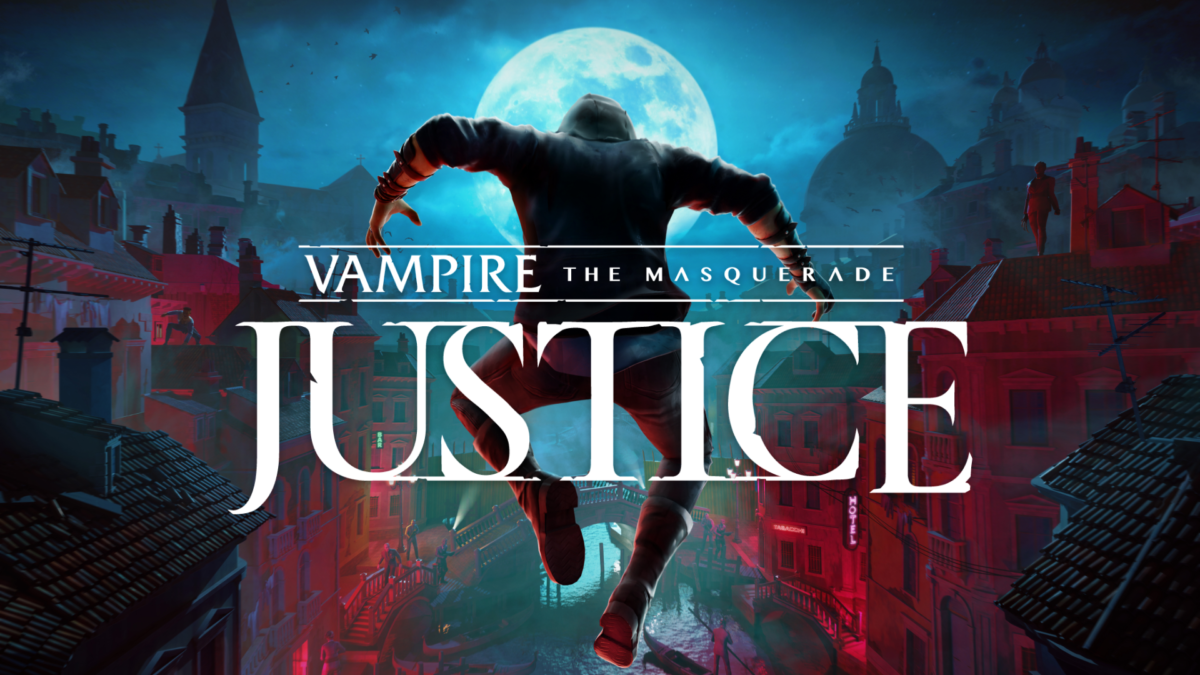 Pre-order Fast Travel Games' VR adventure RPG now for a 10% discount and exclusive skin
STOCKHOLM – August 31, 2023 – Fast Travel Games today announced that Vampire: The Masquerade – Justice, the first-person virtual reality adventure RPG set in the World of Darkness story universe, will launch on November 2, 2023, for $29.99 on Meta Quest 2, Meta Quest 3, and PlayStation® VR2. Pre-order the game now on the Meta Quest or PlayStation Store for a 10% discount and a unique skin for the hand-attached crossbow.
Get a taste of the stealthy action in the new gameplay trailer here: https://www.youtube.com/watch?v=prA3Sa7JlWc
In Vampire: The Masquerade – Justice, players set out to uncover the mystery behind their sire's murder and reclaim a stolen relic in the dark underbelly of Venice, Italy. Playing as Justice, a vampire of the Banu Haqim clan, players follow a gritty main narrative, embark on several side missions, and engage in unique dialogue options to track down the culprits.
Throughout the game, players can use their vampiric Disciplines to hunt and remain hidden from society's gaze. Disciplines can be purchased in-game via XP, allowing players to customize their playstyle further. Disciplines include:
CLOAK OF SHADOWS: Sneak up on enemies, blend into the environment, and turn almost invisible.
CAULDRON OF BLOOD: A powerful but noisy attack. Boil the blood of victims until their messy end. Very painful. Very likely lethal.
SHADOW TRAP: Place a portal to the underworld on the ground, then close it on victims, dragging them into Oblivion.
Vampire: The Masquerade – Justice is the second VR title set in the World of Darkness, the shared story universe containing Vampire: The Masquerade, Werewolf: The Apocalypse, Hunter: The Reckoning, and more.
Download the media kit here.
For more information, check out the game's official website, follow @VtMJustice on all social media platforms, and join the community on Discord.
---
About Fast Travel Games
Fast Travel Games is a VR exclusive games developer and publisher based in Stockholm, founded by industry-leading veterans and behind critically acclaimed VR titles such as Apex Construct, The Curious Tale of the Stolen Pets, and Wraith: The Oblivion – Afterlife. Our mission is to create high-quality VR games with believable interactions, set in immersive worlds and populated with memorable characters.
About World of Darkness
World of Darkness is a transmedia entertainment brand encompassing a number of modern fantasy horror franchises, including Vampire: The Masquerade, Werewolf: The Apocalypse, and more. Through tabletop roleplaying games, video games, board games, literature, comic books, and more, these franchises tell mature stories in a dark supernatural fantasy layered over our modern world. Since 1991, World of Darkness has defined monster-perspective entertainment for a generation of fans. For more information visit www.worldofdarkness.com.
TriplePoint for Fast Travel Games
fasttravelgames@triplepointpr.com
(US+1) 415-955-8500