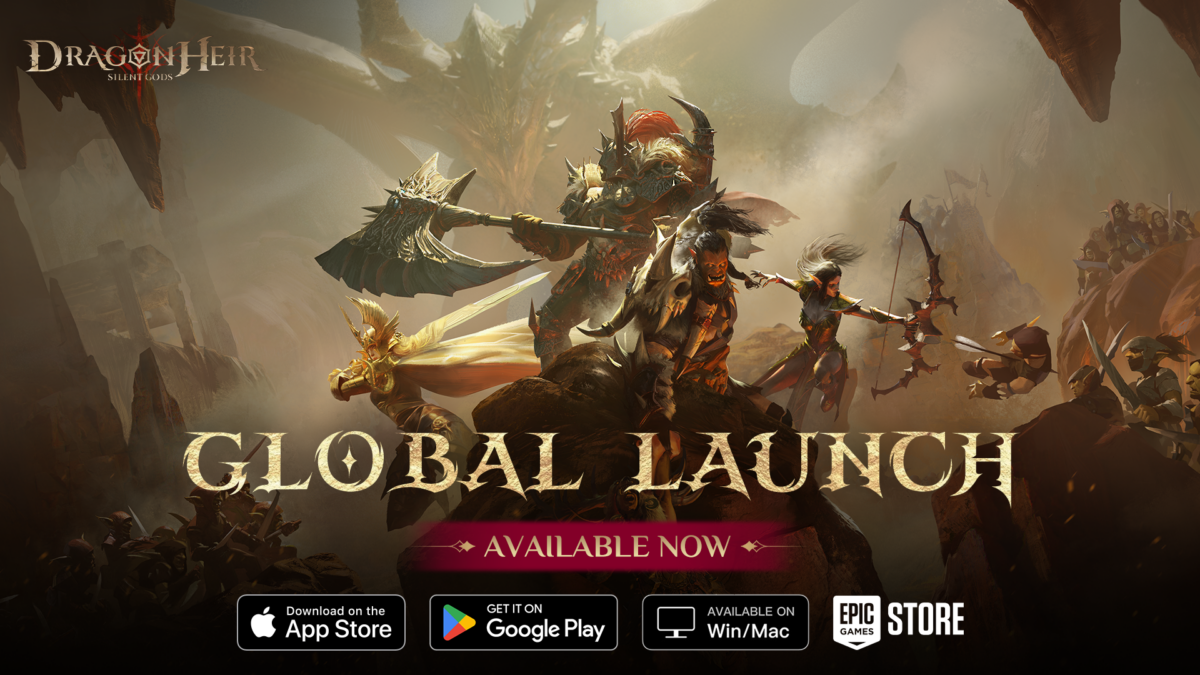 Dragonheir: Silent Gods is developed by SGRA Studio and published by Nuverse, the team behind MARVEL SNAP
Assemble your band of heroes and battle monsters from all corners of the multiverse in a new open-world fantasy RPG featuring classic tabletop mechanics such as dice rolls and adventurer group building
Fight alongside Sagomir, a horsefolk knight voiced by Critical Role's iconic game master Matt Mercer as you aim to topple the tyrannic rule of Tiamat
LOS ANGELES, September 19, 2023 – Nuverse, publisher of hit game MARVEL SNAP, and SGRA Studio, are excited to announce that Dragonheir: Silent Gods, a multiversal open-world RPG, is now available to download on Windows, Mac, iOS and Android with full cross-play and cross-save. Dragonheir: Silent Gods has amassed more than three million pre-registrations prior to its global release and follows in the footsteps of MARVEL SNAP as Nuverse's next blockbuster title.
Check out the launch trailer here.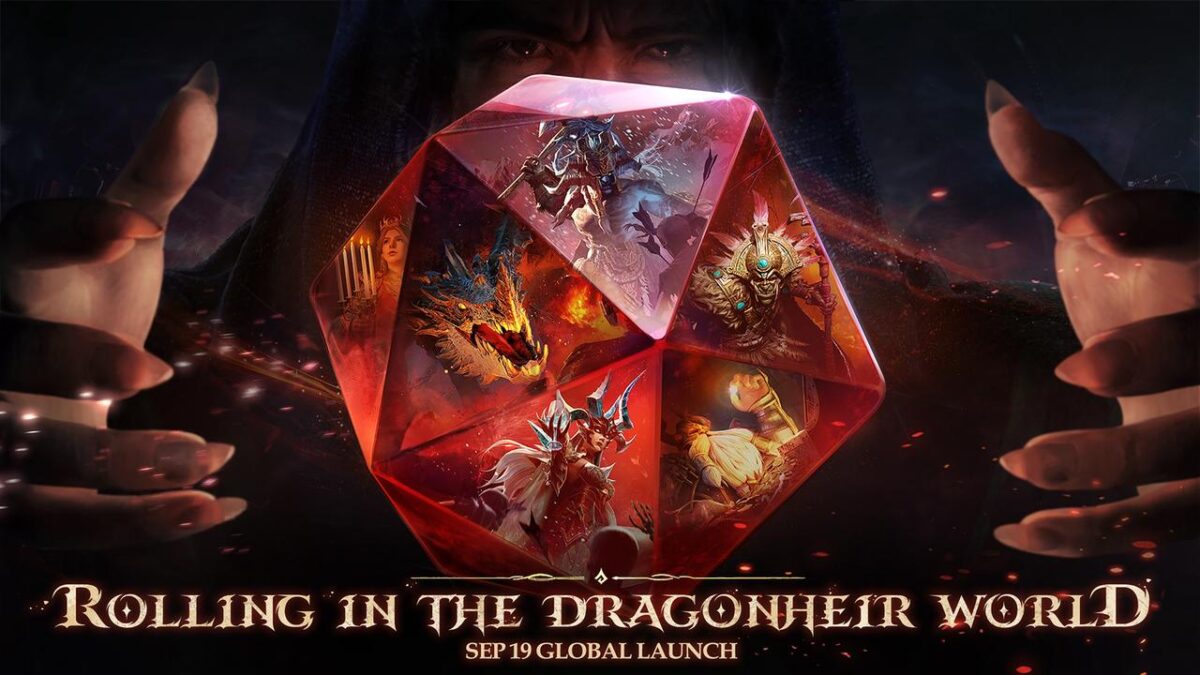 Dragonheir: Silent Gods is an open-world RPG that gives players the chance to explore magical dimensions, find hidden secrets, and solve challenging puzzles in search of an ancient power that can defeat the draconic evil ruling the multiverse. Players will take on the role of an adventurer who's lost their memory and strength, fated to rally allies to their cause and explore the vast world of Adenthia and its neighbouring planes, embarking on a multiversal journey that will see them face impossible odds.
Key features of Dragonheir: Silent Gods include:
Non-Linear Open World Exploration – Embark on epic quests and explore universes ruled by the tyrannic dragon in more than 80 hours of rich story content by defeating your enemies, solving puzzles and exploring, with more to come after launch in the form of a seasonal model. Chart a course across the magical world of Adenthia comparable in size to the continent of Europe.
Strategic Combat – Engage with a semi-strategic combat system that encourages adventurer synergy. Dragonheir's combat combines auto-battle with careful planning and usage of your adventurers' special skills to defeat your enemies. Recruit more than 200 adventurers in the open world and during the main questline, each with their own set of abilities, professions, battle traits and element types. Build groups of up to five adventurers with 20 races available in the game, and utilise the environment to your advantage during combat.
Intricate Crafting System – Make sure your fellow adventurers have all they need to become legend as you gather materials and craft new weapons, armour and consumables to further enhance you and your party's power. Set up your very own camp and prepare for the journey ahead.
Cutting Edge Mobile Experience – Dragonheir: Silent Gods features cutting-edge technology on mobile, including features such as Spatial Audio and Refresh Rate Adaptation to maximise the enjoyment of playing the game on the go.
Adventure Alongside Matt Mercer
In Dragonheir: Silent Gods, players can recruit Sagomir, a horsefolk squire voiced by Matt Mercer, the iconic game master and member of the multi-platform entertainment show Critical Role. Sagomir dreams of becoming a knight one day, and seeks adventurers to join his cause as he embarks on a journey of honour, courage and bravery.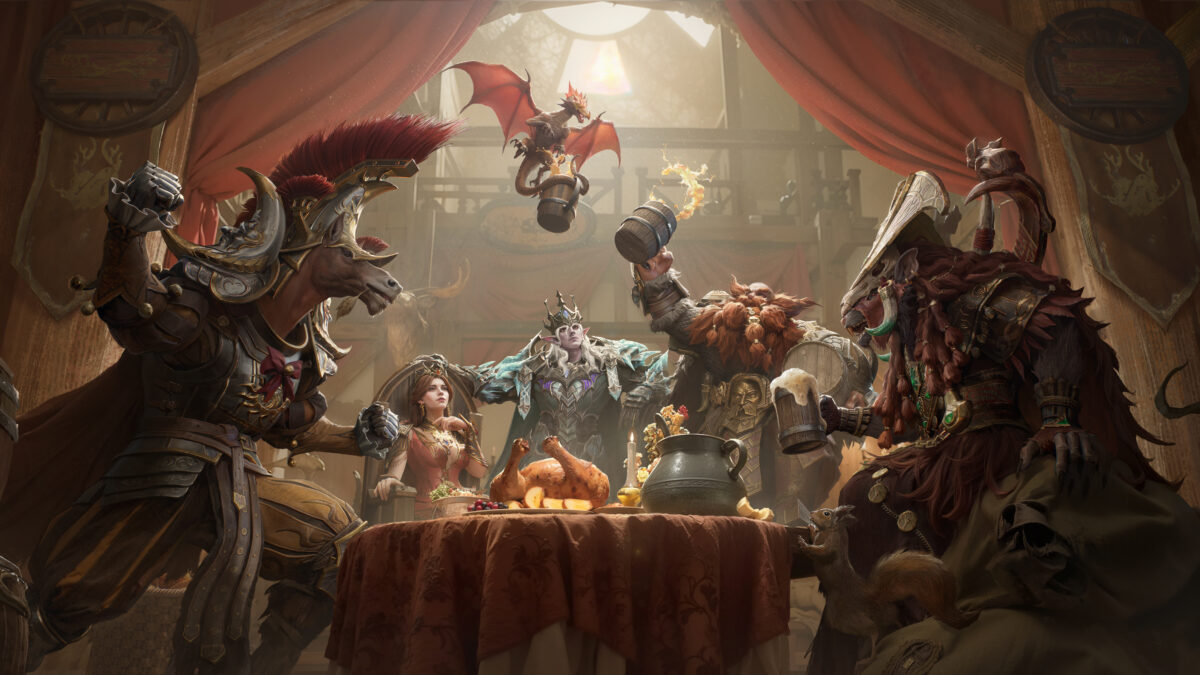 "Dragonheir: Silent Gods is a love letter to the RPG and fantasy genres," SGRA Studio spokesperson commented. "We hope players will feel the magic and care put into every piece of the game, choose their heroes, and embark on their very own quest."
"The feedback we've received from players during our closed beta tests allowed us to make the game as great as it could possibly be," said spokesperson at Nuverse. "Each season is set to deliver something new and fresh, with surprise appearances from beloved characters from other fantasy IPs and much more."
Celebrate the Launch with In-Game Rewards
To celebrate the global release of Dragonheir: Silent Gods across multiple platforms, SGRA Studio and Nuverse are hosting a range of in-game events that will yield powerful rewards such as new heroes, crafting materials and more. To claim these prizes, players can hop right into the game and participate in the "One Step Ahead" and "Explore the Community" event challenges.
Additionally, a giveaway event will also take place outside of the game to celebrate the global launch, with a range of rewards such as an iPhone 15 Pro Max, Amazon Gift Cards and rare gift codes waiting for players.
Dragonheir: Silent Gods is now available on the Epic Games Store, Apple Store, and Google Play Store and soon on Steam. For more information about Dragonheir: Silent Gods, check out the website or follow the game on Discord, Facebook and YouTube. The official Dragonheir: Silent Gods press kit can be found here.
---
About Dragonheir: Silent Gods
Dragonheir: Silent Gods is a multiverse adventure RPG teeming with high fantasy worlds to explore and stories to tell. Developed by SGRA Studio, Dragonheir: Silent Gods utilises classical tropes such as dice rolls, adventure parties, and a plethora of non-linear, open-world exploration full of quests, boss fights and adventures.
About SGRA Studio
SGRA Studio is a brand-new development studio based in Shanghai, China that consists of industry veterans with experience working on games such as Pokémon UNITE, Arena of Valor and Monster Hunter. SGRA aims to develop breathtaking worlds for players to explore and interact with, and create unique high-fantasy adventures. Their debut title, Dragonheir: Silent Gods, is a multiversal RPG set to release in 2023 on mobile and PC.
About Nuverse
Nuverse is a game development and publishing company for players and developers around the world. They are dedicated to serving gamers worldwide by offering top-tier titles, building a global community, and providing fun and inspiring experiences for every player.