Epic Games to present Gears of War, Infinity Blade and Unreal Engine talks at the East Coast Game Conference April 25-26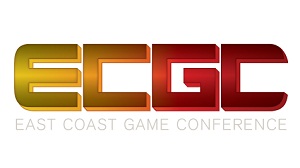 RALEIGH, N.C. – April 11, 2012 – The East Coast Game Conference, in close collaboration with award-winning game developer Epic Games, Inc., today announced that Unreal University will make its return appearance at the East Coast Game Conference this April 25-26 in Raleigh, NC.
Unreal University is an academic initiative sponsored by Epic Games to offer professional, hands-on guidance to those interested in using its award-winning Unreal Engine 3 (UE3) technology, including the Unreal Development Kit (UDK).
This year, top talent from Epic will share knowledge on a range of topics, from getting started with the Unreal Engine to bringing AAA graphics to mobile platforms. Most of Epic's content for ECGC falls under the Unreal University umbrella, although sessions will appeal to both aspiring developers and seasoned professionals, with multiple talks focusing on mobile game development, production and programming.
Anyone registered for ECGC 2012 may attend Unreal University sessions. To view the full Unreal University lineup, visit www.ecgconf.com/unreal-university.
Along with Unreal University, senior industry veterans will lead discussions to support ECGC's core theme of Content > Platform on topics from programming to social game development. As keynote speakers, BioWare Senior Creative Director Paul Barnett and Zynga East Coast Executive Producer Paul Stephanouk will also share their insights on the state of the industry.
For more details about ECGC 2012, visit the official site at www.ecgconf.com. Journalists interested in press registration should contact ecgc@triplepointpr.com.
For news updates, follow ECGC on Twitter at @ECGameCon and Facebook at East Coast Game Conference.
About Unreal Engine 3
Developed by Epic Games, the award-winning Unreal Engine is known for its cutting-edge graphics, best-of-breed tools and scalability across multiple platforms. Unreal Engine 3's highly mature toolset and content pipeline consistently evolve along with its advanced mobile features, multi-core processor support, optimizations for numerous platforms and massive world support. Unreal Engine 3 is designed to accelerate developers' productivity for computer and video games, mobile games and applications, training simulations, 3D visualizations, digital films and animated entertainment. Integrated with two dozen leading middleware technologies, Unreal Engine 3 holds more than 20 technology awards, including seven Game Developer Front Line Awards and four Develop Industry Excellence Awards. Additional information on Unreal Engine 3 can be obtained at www.unrealengine.com.
About Epic Games
Epic Games, Inc., based in Cary, NC and established in 1991, develops cutting-edge games and cross-platform game engine technology. The company has created multiple million-selling, award-winning titles in its "Unreal" series, including "Unreal Tournament 3" for PC, PlayStation®3 and Xbox 360®. The first two games in Epic's "Gears of War" franchise have sold more than 13 million copies and won more than 50 game of the year awards. The third installment, "Gears of War 3," sold more than 3 million copies within its first week of release, catapulting the franchise beyond $1 billion in lifetime sales. Epic's Unreal Engine 3 holds more than 20 industry technology awards and powers many bestselling games. Additional information about Epic can be obtained at www.epicgames.com.
About ECGC 2012
Held annually in Raleigh, North Carolina, the East Coast Game Conference is the leading forum for game industry professionals on the East Coast to share expertise, network, and build careers. Companies both big and small with ties to interactive entertainment continue to gather in the Triangle, a gaming hub both for North Carolina and the East Coast overall. ECGC's goal is to provide a yearly opportunity for market leaders, starting developers, and everyone in-between to engage, connect, and look to the future of the industry.
The program features panels and lectures by game industry experts covering a wide variety of topics, as well as an Expo and Career Lounge and the extremely popular return of Unreal University. For more information, visit www.ecgconf.com.
Epic, Epic Games, Gears of War, Gears of War 3, Infinity Blade, Unreal, Unreal Development Kit, UDK, Unreal Engine, UE3, and Unreal Tournament are trademarks or registered trademarks of Epic Games, Inc. in the United States of America and elsewhere. Fighting Fantasy is a registered trademark owned by Steve Jackson and Ian Livingstone. All rights reserved. All other trademarks are the property of their respective owners.
---
Media Contacts
Ryan Morgan and Wendy Beasley,TriplePoint for ECGC
ecgc@triplepointpr.com
Dana Cowley
Senior PR Manager, Epic Games
dana.cowley@epicgames.com