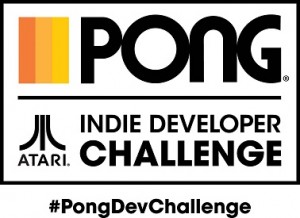 Twenty Studios Selected from 87 Submissions to Compete for Cash Prizes, Publishing Agreement and Recognition in Atari's Developer Spotlight
LOS ANGELES – May 1, 2012 – Atari today revealed the 20 indie developers advancing past the first round of the Pong® Indie Developer Challenge, becoming semi-finalists in the pursuit of the ultimate chance to release an iOS title under the Pong brand. The 20 semi-finalists, chosen from a total of 87 submissions, will now work to deliver a game build and compete to become contest finalists, earning Atari's publishing support, upfront cash prizes and a position on Atari's Developer Spotlight. To view the qualifying semi-finalists, please visit http://atari.com/pongdeveloperchallenge/.
In the next round, semi-finalists will use their initial game design to prepare and submit a playable build on or before June 5, 2012. Based on time with the game builds, the judging panel will consult and select up to 10 finalists to receive three-year revenue-share publishing agreements and cash prizes based on their final ranking: first place will receive $50,000, second place will earn $37,500, third place will net $15,000, and up to seven additional runner-ups will take home $5,000 each. Additionally, finalists will be featured on Atari's Developer Spotlight, an online portal with information on the developers and their contest efforts.
Upcoming dates to note for the Pong Indie Developer Challenge:
June 5: Semi-Finalists Demo and Video Submission
June 19: Finalists Announcement
July 6: Completed Mobile App Submission
August 2: Winner Announcement
For full details regarding the contest, including rules and prizes, please visit: www.atari.com/pongdeveloperchallenge.
For more information about Atari games and the latest news:
About ATARI, SA
Atari (www.atari.com) is a multi-platform, global interactive entertainment and licensing company. The original innovator of video gaming, founded in 1972, Atari owns and/or manages a portfolio of more than 200 games and franchises, including world renowned brands like Asteroids®, Centipede®, Missile Command®, Pong®, Test Drive®, Backyard Sports®, Ghostbusters®, and Rollercoaster Tycoon®. Atari capitalizes on these powerful properties by delivering compelling games online (i.e. browser, Facebook® and digital download), on smartphones and tablets and other connected devices. The Company also develops and distributes interactive entertainment for video game consoles from Microsoft, Nintendo and Sony. As a licensor, Atari extends its brand and franchises into other media, merchandising and publishing categories.
Atari has offices in Los Angeles, New York, Paris, Lyon and London.
© 2012 Atari Interactive, Inc. All rights reserved. Atari word mark and logo are trademarks owned by Atari Interactive, Inc.

---
Media Contact:
John O'Leary, TriplePoint for Atari
+1 (310) 587-9200
joleary@triplepointpr.com