Hit iOS Pygmy Slaughter-fest Updated with Deadly Dance Club and Murderous Music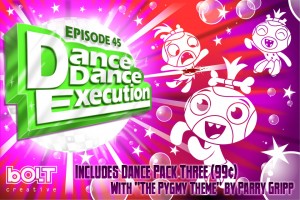 SAN FRANCISCO – May 31, 2012 – Everybody dance now… or else! The Pygmies of Pocket God are ready to shake it, one time, on the dance floor of their all-new apocalypse chamber in the game's latest free update. Limber up, take a hit of helium, and show the world your moves in Pocket God Episode 45: Dance Dance Execution, available for free on the iTunes App Store today. The new episode takes place in a hot new Pygmies-only dance club, where the island's hapless inhabitants can unwind after a long day of perpetual death, and take part in a new dancing mini-game… which will also actually lead to their demise. It's a rough life, being a Pygmy.
There's plenty to do at the club in Dance Dance Execution. Drag one of the many decorative balloons from the ceiling to a Pygmy and let him inhale the giddy gasses within, giving him the heady buzz of a trip to the dentist – complete with the semi-coherent rambling of David After Dentist. Or, pluck a Pygmy off the dance floor and put him in the spotlight on a raised platform to start a dancing mini-game! Match the moving arrows to the beat of the music, or be crushed by a giant disco ball for your failure to groove.
This update also reveals the all-new Dance Pack, which is available for $0.99 and provides the Pygmies with a series of new dance moves – including the Pocket God theme song performed by Parry Gripp. Drag a Pygmy into the hanging go-go cage and let them dance to this beat and others, including the YMCA, the MC Hammer Dance, Elaine's Little Kicks, and more.
You think you can dance? Check out these slick moves in the Episode 45 trailer: http://youtu.be/ttv9YG9lSLE.
Pocket God and the new update can be downloaded for $0.99 on the iTunes App Store today at http://itunes.apple.com/us/app/pocket-god/id301387274?mt=8.
For more information please visit www.boltcreative.com.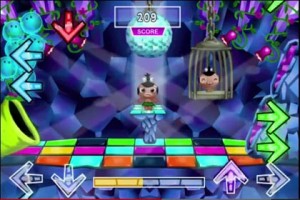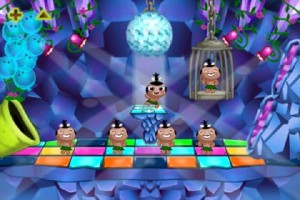 About Bolt Creative
Bolt Creative is a San Francisco-based developer and publisher of original games, including the hit iOS phenomenon Pocket God, ranked by Apple as the #9 Top Paid App of All Time. Since its 2009 launch, Pocket God has mushroomed into a full franchise with the original game hitting multiple online and mobile platforms, Pocket God: Journey to Uranus bringing players and pygmies into outer space, and Pocket God: The Runs hitting iOS in the spring of 2012. The digital Pocket God Comics series has become one of the most successful digital comic series available and continuously outperforms megabrands. Fans can also purchase Pocket God merchandise such as figurines, apparel, and plush. Bolt Creative's goal is to develop games that crack them up and entertain players for countless hours. For more information, please visit www.boltcreative.com.
Official Website |  Facebook | @Twitter

---
Media Contact
David Martinez, TriplePoint
dmartinez@triplepointpr.com
(415) 955-8500