6waves and Brainz bring horror, pop culture, tower defense and real-time strategy to iOS today
SAN FRANCISCO – June 28, 2012 – 6waves and Brainz, Latin America's newest game creators, today announced the release of their iOS tower defense and real-time strategy game, Vampire Season. Boogiemen, vampires, zombies, and other freaky defenders rise from the dead today to protect the coveted coffin of Dracula sought after by vampire hunters, jocks, interior decorators, and other more-than-likely supernatural haters on the iPhone, iPod touch, and iPad devices. It's up to players' defense and strategy skills to protect the Count from horde after horde of undesirables. See the game in action in the launch trailer. Vampire Season is available now for free on the App Store.
Vampire Season strives to move away from known Tower Defense mechanics by incorporating real-time strategy elements and adding a blend of pop culture and high production values while not taking itself too seriously. Today marks the arrival of nefarious nuclear pumpkins, disco balls, pirates, princes, ninjas, and other eccentric cast members.
Sparkly vampires need not apply.
Vampire Season features
Laugh your way through 30 swamps, dungeons, forests, and laboratories across three haunting worlds
See beautiful (if monsters can be beautiful) 3D graphics and full-motion cinematics introducing each world
Combine monsters to make up hybrid creatures like the Zampire that pack a double punch
Advance through the stages of story mode or face off against a never-ending wave of enemies in survival mode in easy, medium, and (ack!) hard mode
Compete in PvP against friends in survival mode via Facebook Connect and taunt them every time you destroy their score.
Collect currency on the battlefield or purchase it in-app to use in the game store to buy upgrades for characters, including the coveted Excalibur
Download Vampire Season now for free on the App Store!
About 6waves
6waves is the leading international publisher of gaming applications on the Facebook platform. Through partnerships with top developers, 6waves aims to publish the next generation of social games to cover every genre, language, and platform. To date, they have over 30 million monthly active players playing 6waves games and applications, a number that continues to grow daily. Some of their most popular games include Ravenwood Fair, Mystery Manor, Spartacus and Resort World.
Official Website | Facebook | @6waves
About Brainz
Brainz is an entertainment company focusing on developing original, story-driven IPs through mid-core games for social and mobile platforms.  They are a passionate group of people who love to make games under a few simple guiding principles:  Trust the storytellers; believe games are the best medium for storyworlds; if it makes you uncomfortable you probably are on the right track; and never settle for a minimum viable product. They are a team of 30 based in Bogotá, Colombia.
---
Media Contacts
Erin Fan, TriplePoint
efan@triplepointpr.com
(415) 955-8500
Abigail Murphy, 6waves
abigail.murphy@6waves.com
Assets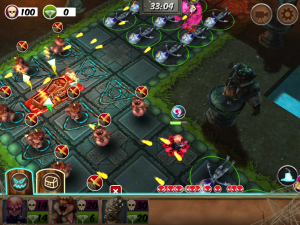 Download the press kit
Download the trailer
Watch the trailer on YouTube