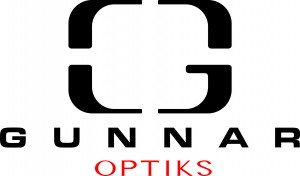 Protect Your Eyes in Style With Brand New Ready-to-Wear Frames – Haus, Joule and Vinyl

SAN DIEGO – August 29, 2012 – GUNNAR Optiks, the world's leading manufacturer of computer eyewear, today announced the launch of three new Fall-fashion styles for its computer line: Haus, Joule and Vinyl. The rectangular Haus is available in Onyx, Onyx Fade and Tortoise, the oval-shaped Joule in Onyx, Tortoise and Amethyst, and Vinyl in  Onyx, all priced at an MSRP of US$99. Available in 20/20 or prescription (facilitated by Carl Zeiss Vision) with GUNNAR's patented lens technology, the new additions combine form and function with style to reduce eye fatigue and stress, common side-effects of computer vision syndrome and digital eye fatigue that affects over 100 million Americans today.
"Now that we've solidified our leadership position in establishing the highest quality computer eyewear solution, we're focused on fashion-forward trends and expansion of our product lines with innovative, ergonomically-designed frames," said Rob Aarnes, President, GUNNAR Optiks. "The Haus, Joule and Vinyl styles allow workplace warriors to access more styles that fit into their daily lives, all while enhancing visual performance and increase productivity during those long days in front of a digital screen."
GUNNAR eyewear enhances optical performance to give users an immediate, noticeable visual advantage using i-AMP® lens technology. The optical lens technology is composed of the following qualities:
IONIK Lens Tint: Formulated to improve overall contrast and comfort by filtering out harsh artificial light, eliminating UV rays and reducing high-intensity visible light.
FRACTYL Lens Geometry: Specifically tuned focusing power to enhance detail and a highly wrapped lens design that limits air currents near the eye.
DIAMIX Lens Material: A proprietary lens material that is optically pure, ensuring the clearest image by eliminating distortion caused by haze impurities.
I-FI lens coatings: An anti-reflective layer to reduce glare and an exterior hard coat that minimizes environmental damage and scratching.
20/20 or Rx: Out of the box ready for 20/20 vision or used with corrective contact lenses and also prescription compatible in partnership with Carl Zeiss Vision with optional coverage by VSP Insurance. Visit www.gunnars.com/rx/ for more information.
Styles may be viewed and purchased on the GUNNAR Optiks online store, with select styles available from retailers worldwide. To learn more about GUNNAR Optiks and to find a retail location carrying GUNNAR's eyewear collection, please visit:  http://www.gunnars.com/new-styles/
Assets
Download the press kit here (6MB).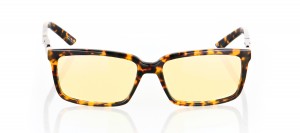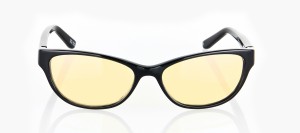 About GUNNAR Optiks
Founded in 2005, GUNNAR Optiks, LLC designs and engineers computer and gaming eyewear to protect and enhance vision using revolutionary technology solutions. GUNNAR introduced the Technology Eyewear category in 2008 and pioneered eyewear to combat eye strain associated with long-term viewing of digital screens. GUNNAR also offers the industry's first professional-grade, optically correct 3D eyewear on the market, and non-polarized outdoor eyewear with properties that allow for optimized visual performance with digital displays while shielding the eyes from the sun.
GUNNAR is a privately held company headquartered in Carlsbad, California. Investors include Peter Thiel, 50 Cent, Carl Zeiss Vision and Monster, Inc., among others. For more information, visit www.gunnars.com.
GUNNAR, the GUNNAR logo, and i-AMP are registered trademarks of GUNNAR Optiks, LLC. All other trademarks are the property of their respective companies. Copyright 2010. GUNNAR Optiks, LLC. All rights reserved.
Official Website | Facebook | @GUNNAROptiks
---
Media Contact
Quinn Wageman, TriplePoint
qwageman@triplepointpr.com
(415) 955-8500