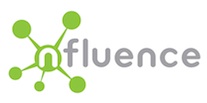 Innovative Technology Behind nFluence's dealBoard App Recognised for Transparency and Privacy in First Year of the Consumer Trust Award
SEATTLE and LONDON – August 28, 2012 – nFluence Media, a Seattle and London leader in consumer-driven preference technology, is pleased to announce that its Brand Sorting technology, which powers dealBoard, its personalised daily deals app, has won a nomination in the influential Meffys awards under the new consumer trust category. The Meffys are the official awards of the MEF, the global trade association for monetization within the mobile industry, and the winners will be announced at a gala event on the 12 September 2012.

Dealboard uses Brand Sorting, a fun game-like interface where users swipe the brands they use or don't use around the screen to create an anonymous profile of their interests called an Advertar™.  Deals are then matched to the user's Advertar in a fully transparent process that requires no collection of personally identifiable information. As such, its rating in terms of privacy and consumer trust is exemplary, as recently highlighted in a report by Internet privacy analyst Ctrl-Shift. Brand Sorting's nomination in the consumer trust category sees it stand alone as a genuinely new technology, with the other nominations being anti-malware and security solutions. Further to Brand Sorting's cause, Advertars are applicable across a wide range of applications and aren't restricted purely to mobile platform use.
Henry Lawson, nFluence CEO, commented, "We are hugely proud to have been nominated for a Meffys award for consumer trust, as this was an absolutely core objective of the Brand Sorting technology and its proof-of-concept application, dealBoard."  He continues, "We've proved that violations of privacy aren't necessary for user profiling, and with the MEF launching its own privacy initiative for mobile applications, we're best-placed to demonstrate how smart technology can deliver high-quality tangible results while maintaining the tenets of transparency and informed consent."
About nFluence Media
Headquartered in Seattle, Washington and London, England, nFluence Media is a marketing technology startup that is focused on making marketing work better from a consumer's point of view. Their patent-pending brand sorter technology allows consumers to create anonymous interest graphs, or "advertars," for more relevant targeting of deals, offers, ads and messages. Mobile carriers, broadcasters, retailers and media owners can radically enhance the responses to their assets with massively reduced intrusion on uninterested consumers. Founded by Henry Lawson, CEO and Brian Roundtree, CTO, in 2010, nFluence Media puts power back into consumers' hands when it comes to controlling their digital presence. nFluence Media is venture-backed and launched their first mobile app, dealBoard, in March 2012. Henry Lawson previously spent 20 years running marketing technology companies including Interep and Donovan Data Systems, now MediaOcean. Brian Roundtree is a successful serial entrepreneur, having previously founded SNAPin Software, which sold to Nuance Communications for $224M in 2008. Together, they are focused on delivering messages to those who are interested, when they want it.  For more information, visit www.nfluence.com
---
Assets
Link to press kit: http://www.mediafire.com/?td93lod4j1pvr
Link to promo video: http://vimeo.com/38740953
Media Contact
Sam Dalsimer, TriplePoint
sam@triplepointpr.com
(646) 374-0186