New puzzle line-drawing game from Powerful Robot Games challenges the best problem-solvers in the universe
MONTEVIDEO, Uruguay – September 13, 2012 – Mobile developer Powerful Robot Games today announced the launch of Space Holiday on the iTunes App Store. In development since 2007, Space Holiday blends line-drawing and puzzle solving into a space-age adventure. With fun, cartoony artwork and simple touch controls, Space Holiday is a perfect pick-up-and-play game for puzzle fans and casual gamers of all ages. Download Space Holiday today on the App Store for $0.99 on iPhone and $1.99 on iPad, or sample the free version.
Space Holiday follows Nico on his quest through the galaxy, traveling to the far reaches of the stars for an interstellar vacation. Gamers help Nico travel by connecting all of the visible stars in order to open the star portal, so that Nico may fly off to the next level. Players must also take care to not include asteroids in the star formation, or else the portal will remain closed. Through their galactic journey, players will encounter special, powerful stars, like the Ninja Star which destroys asteroids in its path, or the Plunger Star, which pulls other stars away from asteroids and out into the open where they can be connected more easily. Travelers must plan their journey carefully: the star portal won't open until all stars are connected, but with multiple solutions to each level, it helps to get creative!
Check out the trailer for Space Holiday: http://www.youtube.com/watch?v=zNUr2UXfx9M&feature=youtu.be
Space Holiday features:
Massive Levels – Complete 80 challenging levels, aiming to collect three stars on each level
Utilize Special Stars – Use the Ninja, Plunger, Angel, and Piñata stars to help clear asteroids and safety open the star portal
Fun Animations – Hand-drawn, cartoon animations create an enjoyable game environment that's perfect for all ages
Call in the Big Guns – Stuck on a level? Use the Space Ray, available via in-app purchase, to transform the evil asteroids into helpful stars
Worldwide Availability – Space Holiday is available in nine languages, including English, Chinese, French, German, Italian, Japanese, Korean, Portuguese, and Spanish
Active Leaderboards – Compete with friends and see who is the greatest galaxy explorer
Shoot for the stars and download Space Holiday in the App Store, for $0.99 on iPhone and $1.99 on iPad.
About Powerful Robot Games
Powerful Robot Games is a game studio based in Montevideo, Uruguay. It was founded in 2002 by Gonzalo Frasca and Sofia Battegazzore, and is one of South America's oldest and most successful game studios. Powerful Robot Games has created titles for clients like Cartoon Network, Disney, Pixar, Warner Brothers and Lucasfilm. The studio also created Newsgaming.com, a pioneer set of games based on the news that was awarded a Lifetime Achievement Award by Knight Foundation. It also co-created the first-ever official game for a US Presidential campaign (Dean for America).
Official Website | Facebook | Twitter

---
Assets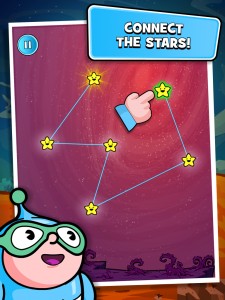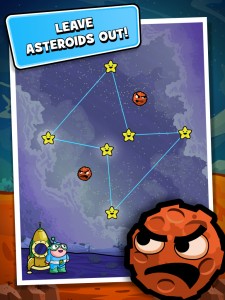 Check out the preview trailer for Space Holiday at the following link: http://www.youtube.com/watch?v=zNUr2UXfx9M&feature=youtu.be
Download the press kit (20mb) here: http://www.triplepointpr.com/dl/Power%20Robot/Space%20Holiday%20Press%20Kit.zip
---
Media Contact
Phillip Klugman, TriplePoint for Powerful Robot
pklugman@triplepointpr.com
(415) 955-8500