From DOOM to Dash®, Hall brings award-winning experience to leading mobile game developer
SAN FRANCISCO – April 3, 2013 – PlayFirst® Inc., the global leader in mobile games for family and friends, today announced that Tom Hall has joined the company as a principal designer. Hall brings proven experience in game design, character development, and quest creation across multiple platforms to PlayFirst. In addition to creating such global hits as DOOM and the Wolfenstein 3D series, Hall has also designed several puzzle games, pioneered gaming genres, and won over 60 professional industry accolades and awards.
"With Tom, we are adding an industry superstar who has demonstrated the prowess of his creative talents over the years," said Marco DeMiroz, president and CEO, PlayFirst. "His versatility across genres and audiences makes him an invaluable addition to the PlayFirst team."
Hall has worked on more than 100 game titles, spanning education and puzzle games to massively multiplayer games on both mobile and console platforms. Most recently, Hall was creative director at Loot Drop, Inc., where he created many popular social and mobile games. Previously Hall served as creative director at KingsIsle Entertainment and co-founded Monkeystone Games, ION Storm, and id Software.
"Tom certainly knows a thing or two about making compelling games, and his work shows it," said Brian Booker, senior director of design, PlayFirst. "He is passionate about delivering new and profound mobile game experiences, and we share that passion with him."
"I really enjoy the fast-paced and creative atmosphere of mobile gaming, it's similar to the early id days. PlayFirst has proven itself to be a really excellent place to explore new ideas and create high-quality casual experiences," Hall said. "They're really committed to making awesome mobile games—real games —and that's why they are so cool. Plus, my wife and I are big fans of Diner Dash!"
About PlayFirst
At PlayFirst, we believe you can have fun anywhere, any time and at any age. That's why we're committed to creating mobile games for everyone to enjoy, including the fan-favorite DASH® series of games like Diner Dash® and SpongeBob Diner Dash®. Whether you're in line at the store, on your lunch break or lounging at home, you only need a minute to dive into a PlayFirst game—but you'll find a lifetime of entertainment. PlayFirst games are played by tens of millions of fans worldwide, and we're just getting started. To find out more about our talented team and our awesome games, please visit www.playfirst.com.
Official website | Facebook | @PlayFirst
PlayFirst, Diner Dash, Wedding Dash, Cooking Dash, Hotel Dash and Mall Stars are registered trademarks of PlayFirst, Inc. All other trademarks are property of their respective owners.
---
Assets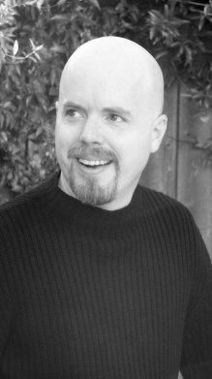 ---
Media Contacts
TriplePoint for PlayFirst
playfirst@triplepointpr.com
415-955-8500
Lauren Quan, PlayFirst
lauren@playfirst.com
510-520-3468