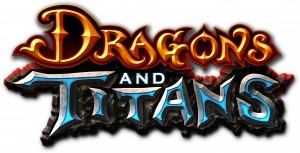 Cross-Platform Multiplayer Online Battle Arena (MOBA) Title Created by Industry Veterans to Launch in Partnership with Zynga
SAN FRANCISCO — April 2, 2013 —Wyrmbyte, an indie video game studio created by industry veteran Scott Brown, today announced the company's inaugural title Dragons and Titans, a multiplayer online battle arena (MOBA) game, will launch on Facebook in late April, with additional platforms to follow. Wyrmbyte is partnering with Zynga (NASDAQ: ZNGA), the world's leading provider of social game services, to bring Dragons and Titans to the 298 million monthly active users on the Zynga network.
Founded in late 2012, Wyrmbyte is led by Scott Brown, previously president of END Games Entertainment and NetDevil, of which the latter was acquired by Gazillion Entertainment in 2008. With over 20 years of game development experience on large scale titles such as LEGO Universe, Brown's current plan is to meld the ubiquity of the Web, with the latest social features and unique gameplay elements to create the next great MOBA experience.
"After years of playing and building games online, I realized there is a lack of highly-polished, real-time multiplayer games available to play completely within a standard web browser," said Brown, founder and president, Wyrmbyte. "I saw this opportunity and assembled a killer team to fill this gaping hole with our first title, Dragons and Titans."
The Zynga Platform is a social gaming platform designed to give players the most social and fun gaming experience wherever they play, while helping third-party developers of all sizes launch, promote, scale and grow their games and business. Zynga's experience and expertise in the social games space will help introduce Dragons and Titans to a broad swath of Facebook users looking for an action-packed, multiplayer-gaming experience.
Dragons and Titans is launching as a mid to hardcore MOBA game, where groups of five players can battle against an enemy team of five opposing players. The game also supports co-op and single-player game modes. Gamers will have the option of picking one of 17 unique dragons to control, as well as from 16 different weapons, for a player-tailored experience during every game. As a match unfolds, players gain experience and access to a wide range of new skills and abilities. Over time, dragons and special weapons will also level-up as they are used more often, adding an important mastery element to the gameplay experience. When launched, Wyrmbyte plans to add new content and features on a weekly basis.
Check out the trailer on YouTube and download the press kit here.
For more information about Wyrmbyte please visit www.wyrmbyte.com.
To request access to the Dragons and Titans closed beta, please visit www.DragonsandTitans.com.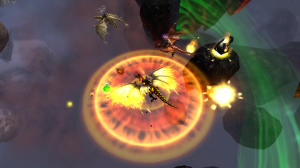 About Wyrmbyte
Founded in 2012, Wyrmbyte is focused on building cutting-edge cross-platform video game experiences. The team at Wyrmbyte is comprised of veteran gaming developers from END Games Entertainment and NetDevil. Dragons and Titans is the studio's first official title.
Official Website | Facebook | Twitter
# # #
Press Contact:
TriplePoint for Wyrmbyte
Wyrmbyte@triplepointpr.com
415-955-8500