Licensed video game accessories from Nyko join new PS Vita, Kindle Fire and console peripherals
LAS VEGAS – January 10, 2012 – Nyko Technologies®, the leading videogame peripherals manufacturer, today unveiled its full lineup of new products at the Consumer Electronics Show 2012 in Las Vegas. For the first time ever, Nyko will debut licensed accessories featuring characters from the wildly popular Yo Gabba Gabba! series. New peripherals for the forthcoming PS Vita and the Kindle Fire as well as the Xbox 360 will be on display for exclusive hands-on demo. New accessories include: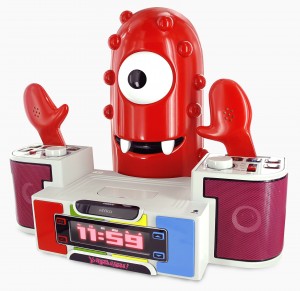 Muno Time
Charge your favorite portable devices (iPod®, iPhone®, Nintendo 3DS™, Nintendo DS™) in this Clock/Radio/Alarm charging dock. Powered speakers let you listen to music from your device or wake up to built-in Yo Gabba Gabba! songs. Animated arms and speakers bring Muno to life.
Summer 2012 – Price TBD
Hip Pack
A soft carry case designed to hold all portables including 3DS, Vita, iPod and more, the Hip Pack features a customizable Brobee design – make Brobee smile or frown! The Hip Pack includes a screen cleaning cloth, an adjustable waist strap and also features a special storage pocket for games, cables, and headphones.
Summer 2012 – Price TBD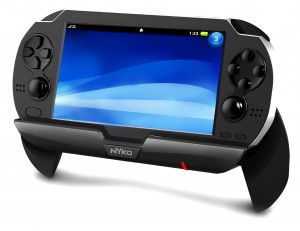 Power Grip for PS Vita
A rechargeable battery pack gives players three times the battery life so they can enjoy the longest of road trips. The Power Grip also provides an elongated, controller-like grip that is ergonomically designed. The device snaps over the back of the Vita while allowing easy accessibility to all buttons and the rear touch panel.
Available at Vita Launch – $24.99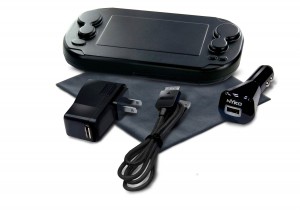 Power Armor Kit for PS Vita
It features 5 accessories to charge, protect and clean your new PS Vita. The Starter Kit features a hard armor case to keep your system safe, plus an AC charger, a car charger, a USB Cable to transfer files and a cleaning cloth. This bundle has everything you need for PS Vita, all in one place!
Available at Vita Launch – $29.99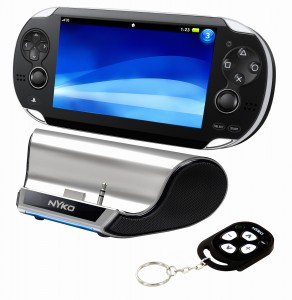 Speaker Stand for PS Vita
The Power Stand for PS Vita is a powered speaker that doubles as a charging dock. The stereo sound makes it perfect for movies and music, while the line-in jack accommodates iPods and other devices. Its sleek aesthetic matches the Vita, which snaps securely onto the dock. This curvaceous stand is the perfect way to charge your handheld overnight.
Available at Vita Launch – $29.99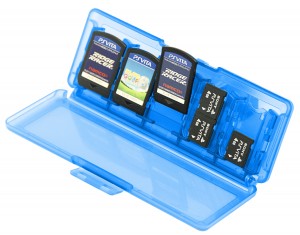 Game Case Pro for PS Vita
Slim protective case for PS Vita games and memory cards, it's half the size of standard cases so it's ideal for travel and gaming on the go. The Game Case Pro holds 10 PS Vita games and 4 memory cards, in a translucent design which allows for easy viewing of game cards.
Available at Vita Launch – $4.99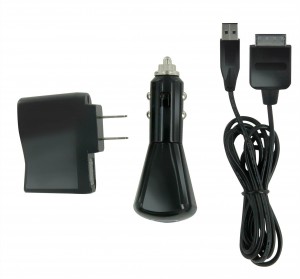 Power Kit for PS Vita
Keep your Vita juiced up, recharge on the go, and never miss a moment of the action. The Power Kit features a 3-in-1 charging solution, letting you use AC, car or USB. No matter where you are, Power Kit for PS Vita will keep you in the game.
Available at Vita Launch – $19.99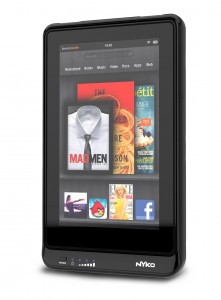 Power Case for Kindle Fire
Watch movies, read books, play games, and browse the web for longer with the Power Case for Kindle Fire which is an ergonomic grip with a built-in rechargeable battery. Hold the Kindle Fire comfortably while adding to the device's battery life.
Spring 2012 – $59.99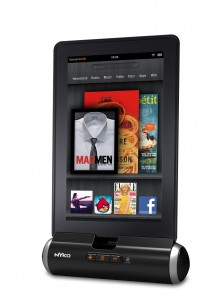 Speaker Stand for Kindle Fire
Turn your new Kindle Fire into a movie theater for home or travel with the Nyko Speaker Stand. Place the Fire in the powered speaker dock for amplified sound. The Speaker Stand holds the Fire at a comfortable viewing angle while keeping the device charged with the included charging cable.
Spring 2012 – $39.99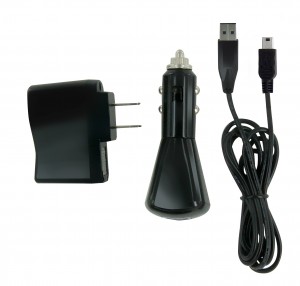 Power Kit for Kindle Fire
Keep your Kindle Fire charged and ready wherever you are. Ideal for use at home, in the car, or while traveling.
Spring 2012 – $24.99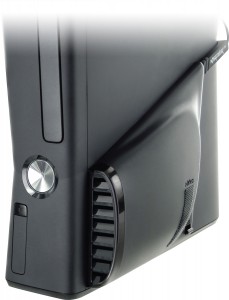 Intercooler Stealth for Xbox 360
This item is a matte redesign of Nyko's popular Intercooler STS for the Xbox 360 S. It utilizes Nyko's cutting edge TempSmart™ technology to automatically keep your Xbox 360 S console running at optimal environmental conditions with the Intercooler STS. The Intercooler Stealth is powered by one of the Xbox's USB ports and requires no batteries or AC adapters. The slick "scoop" design blends seamlessly with the design of the Xbox 360 S console and works in both the horizontal and vertical positions.
Spring 2012 – $19.99
"The Yo Gabba Gabba! license opens up huge potential for creative new accessories, and we're really proud of the Hip Pack and Muno Time. Plus our PS Vita peripherals are a life-saver for portable gamers on the go." said Chris Arbogast, director of marketing at Nyko Technologies. "We've had a great experience at past CES events, and are thrilled to move to the show floor this year."
A press kit containing assets for these new products may be downloaded using this link:www.triplepointpr.com/dl/nyko/Nyko_CES_2012_PressKit.zip(3.6 mb)
After years in a private suite, Nyko is now located on the CES show floor:Central Hall, Booth 8639.
To schedule a hands-on preview of the new accessories, please contact Rich Jones: rjones@triplepointpr.com.
Connect with Nyko for a chance to win exciting Nyko prizes on Twitter and Facebook.
About Nyko Technologies, Inc.
Nyko Technologies ® develops, manufactures and markets innovative peripherals to enhance the digital lifestyle. The company's mission is to deliver products that solve problems and improve user experience for work and play. Nyko specializes in interactive entertainment, computing, consumer electronics, portable audio, as well as online and wireless technologies. The company has distribution through major U.S. and Canadian retailers, along with distributors worldwide. Founded in 1995, Nyko is headquartered in Los Angeles, Calif. Please visit our website at www.nyko.com or call 1-888-444-6956 for more information.
About W!LDBRAIN Entertainment, Inc.
W!LDBRAIN Entertainment is an award-winning entertainment company and one of the world's foremost producers of animation. The studio develops television, motion pictures, short-form programming, commercial content and consumer products. Their exceptional slate of programming includes the critically acclaimed television series Yo Gabba Gabba! (Nick Jr.) and live touring show, Yo Gabba Gabba! LIVE! There's A Party in My City; The Ricky Gervais Show (HBO); Higglytown Heroes (Disney); Bubble Guppies (Nick Jr.); The Hard Times of RJ Berger (MTV) and Team Smithereen, the short-form stunt puppet show from Dan Clark. W!LDBRAIN has received Clios, Addys, BDA Awards and Annies for their commercial work, reinvigorating classic brands for leading companies such as The Coca-Cola Company, Honda, Kraft and Nike. W!LDBRAIN Entertainment is based in Los Angeles, CA and is owned by DHX Media Ltd., a TSX-listed public company.
Official Website |  Facebook |  @Nykotech
---
Media Contact
Rich Jones, TriplePoint for Nyko Technologies
nyko@triplepointpr.com
(212) 730-9744