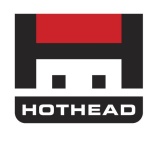 This "beautiful game" launches for FREE on the App Store today.
VANCOUVER – March 2, 2012 – Independent game developer Hothead Games welcomes you to the world stage of accessible football fun with the launch of Big Win Soccer for iPhone, iPad, and iPod touch.
CREATE your own unique dream team, COMPETE against opponents from around the world, WATCH your team battle it out on the pitch, BOOST your player's passing, shooting, dribbling and other skills and get ready to hoist the Daily Trophy for the ultimate BIG WIN!
HIGHLIGHTS
Full team and player customization allowing you to create your own fantasy team!
Play against real opponents from around the world and compete to stay at the top of the table.
Buy Bronze, Silver and Gold card packs to hunt down new players, and find skill boosts to improve your team.
Find and collect Big Impact Cards such as Super Strike, Crunching Tackles, Brilliant Delivery, Off The Woodwork and Free Kick Focus to help you win matches against other teams.
Play these match-changing Big Impact Cards and watch them come to life and affect the outcome as the exciting match action unfolds on the screen!
Earn coins and Big Bucks by playing more matches, leveling up and winning the Daily Trophy.
"No matter what you call the "beautiful game," Big Win Soccer should be in the back of the net for any football fan," said Mike Inglehart, Producer at Hothead Games.
"The biggest sport on the planet deserves an engaging mobile experience that could be played easily by everyone and anyone. Big Win Soccer is that game. It captures the unique essence of the sport and adds another layer of excitement through multiplayer matches and sporting competition – it's the perfect Big Win!"
GAME OVERVIEW
✔ Universal app for iPad, iPhone and iPod touch
✔ Accessible experience for everyone
✔ Game Center leaderboards
✔ Twitter and Facebook integration
Big Win Soccer is available in the iTunes App Store Now.
Download for FREE at http://itunes.apple.com/us/app/big-win-soccer/id481896903?mt=8
For more information go to the Big Win Sports Facebook page: www.facebook.com/BigWinSports or follow @BigWinSports on twitter
About Hothead Games
Hothead Games, headquartered in Vancouver, British Columbia, is an emotionally secure independent developer and publisher of groundbreaking downloadable titles. Maybe we don't have a "make your own ice-cream sandwich bar" like some other game companies, but Hothead has brought to life original games such as the scientist-approved DeathSpank and the award-winning Sea Stars. Hothead is also partnering with cool indie studios to bring games like Braid to new platforms and new audiences. We also like to stand near really ugly people so that we appear more attractive ourselves.
Official Website | Facebook | @HotheadGames
---
Media Contact
Ellen Manuszak, TriplePoint for Hothead Games
ellen@triplepointpr.com
(646) 462-3166
Oliver Birch, Hothead Games
Director of Marketing
media@hotheadgames.com
Assets

Download the press kit
Watch the trailer on YouTube