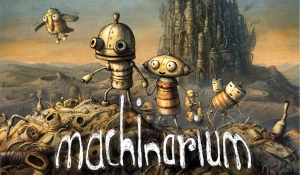 Hothead Games and Amanita Design Bring the Award-Winning game to Google Play and Barnes & Noble's NOOK® Platforms
VANCOUVER, Canada & BRNO, Czech Republic – May 15, 2012 – Hothead Games have partnered with Amanita Design to announce the launch of Machinarium for Android, including Google Play, Amazon's Kindle Fire and the NOOK App™ store.
Android tablet users can now discover the award-winning, steam punk world of Machinarium, navigating a clever little robot called Josef from the scrapheap into the city to save his robot girlfriend.
Players must use logic to solve puzzles, quests, brain-teasers, and mini-games to rid the city of the wicked Black Cap Brotherhood robots. Gorgeous hand-drawn graphics and animations bring the robot's story to life, using unique comic bubbles and symbols to convey the plot.
Machinarium is available now on Google Play, and will be released this week on Barnes & Noble's critically acclaimed NOOK Tablet™ and NOOK Color™, both versions priced $3.99. The game will also be available through the Amazon Appstore for Android later this month.
The game is compatible with Android tablet devices, and a selection of large-screen Android phones. Please check Google Play Store for details.
About Hothead Games
Hothead Games, headquartered in Vancouver, British Columbia, is an emotionally secure independent developer and publisher of groundbreaking downloadable titles. Maybe we don't have a "make your own ice-cream sandwich bar" like some other game companies, but Hothead has brought to life original games such as the scientist-approved DeathSpank and the award-winning Sea Stars. Hothead is also partnering with cool indie studios to bring games like Braid to new platforms and new audiences. Check us out at www.hotheadgames.com
Official Website |  Facebook | @HotheadGames
About Amanita Design
Amanita Design is a small studio based in Czech Republic focused on making indie games and art of all kinds.
Official Website
---
Media Contacts
Ellen Manuszak, TriplePoint for Hothead Games
ellen@triplepointpr.com
646.462.3166
Oliver Birch, Director of Marketing
media@hotheadgames.com
Assets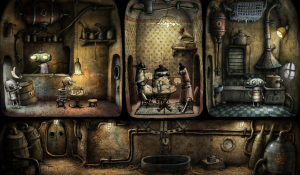 Download the press kit