Creator of Fishing Joy Franchise to Release Sequel for Casual, Underwater Game of Chance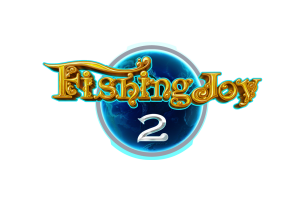 BEIJING – July 5, 2012 – PunchBox Studios, creator of addictively fun mobile games, today announced their new title, Fishing Joy 2 (International Edition), will launch in the App Store on July 12th.  Fishing Joy 2 is an underwater casual game and is the sequel to Fishing Joy, which has over 85M users around the world. In Fishing Joy 2, players catch fifteen different types of sea creatures using tools and weapons ranging in power, but the outcome will always be unexpected.
The larger the fish, the more valuable they are. Catching a clownfish will grant players eight coins but snagging a hammerhead shark will give players 100 coins. Players must test their luck and use coins to try to catch as many fish as possible. In Fishing Joy 2, players have the option to exchange gold coins to boost firepower and increase the likelihood of catching the biggest fish. The newest feature in Fishing Joy 2 is the multiplier. Multiply the weight of each shot up to 50x to gain more coins with every shot. But remember, the more coins players risk, the more they can lose, too.
If players collect enough coins to level up they will unlock brand new underwater scenes like the Blue Coast. In this relaxing, underwater world, players can pass the time watching beautiful fish swim by or step up the excitement by racking up coins to win bigger prizes.
Fishing Joy 2 (International Edition) will have an iPhone/iPod version as well as an iPad HD version that was created specifically for the new iPad's high definition retina display. Both apps will be sold in the App Store for $0.99.
Assets
Link to press kit
Link to trailer
About PunchBox Studios
PunchBox Studios is committed to creating the most addictive and fun mobile games for a global audience. Its publishing unit helps developers to monetize, localize, and distribute their mobile games to a Chinese audience of 1B+ users. PunchBox's most popular title, Fishing Joy, reached the No. 1 spot on the App Store's Top Free and Top Grossing Games Charts worldwide with over 85M downloads in the App Store. PunchBox Studios was created by the same team behind CocoaChina, the first and largest Chinese developer platform dedicated to iOS app development. Both under the umbrella of Chukong Technologies, PunchBox Studios and CocoaChina are dedicated to helping developers create addictively fun games to entertain the world.
Headquartered in Beijing, China, PunchBox Studios also has offices in Sunnyvale, California and Tokyo, Japan. For more information, visit http://www.chukong-inc.com.
Media Contact
Ashley Yang, TriplePoint
ayang@triplepointpr.com
(415) 955-8500