Award-Winning Puzzle-Platforming Adventure Now Available on the PlayStation®Network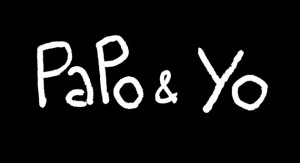 MONTREAL – August 14, 2012 – Minority Media, an independent game development studio, along with Sony Computer Entertainment America LLC (SCEA) today announced the official release of PlayStation®Network (PSN) exclusive puzzle-platformer Papo & Yo. As part of the second annual PSN PLAY promotion, this already award-winning adventure will be available for purchase with today's scheduled PlayStation®Store Update for $14.99 ($11.99 for PS PLUS members), or from GameStop online at www.gamestop.com/ps3/games/papo-yo/103811.
To see the cinematic Papo & Yo launch trailer and learn how Quico's adventure with Monster started, head to www.youtube.com/watch?v=1tjPWs96lk4.
"Over the past year, I've spent a lot of time talking about how wonderful it is that SCEA has helped me make such a personally-inspired game. Now that launch day is here, I hope everyone has a chance to play Papo & Yo and see this isn't just a game about my childhood; our whole team has worked hard to create a fun, magical adventure that should speak to players everywhere, and I can't wait to hear stories from those who experience it!" said Minority creative director Vander Caballero.
Papo & Yo features the unlikely duo of a young boy named Quico and a huge, mostly-friendly beast named Monster. Surprisingly, Monster's most threatening feature is not his set of razor-sharp teeth, but his addiction to poisonous frogs. After devouring one, Monster catapults into a violent rampage from which no one, not even Quico, is safe. As Quico, players must navigate their way through a magical, puzzle-filled world to save their beastly pal from the biggest danger of all: himself.
To learn more about all the imaginative titles included in the 2012 PSN PLAY promotion, visit us.playstation.com/psnplay2012/.
For more information about Papo & Yo, visit www.weareminority.com/papo-yo/.
About Minority
Minority is an independent game development studio based in Montreal, Quebec. Founded in 2010 by Vander Caballero, former Design Director at EA Montreal, through a partnership with Rezolution Pictures, an award-winning film and television production company, Minority is the home for passionate and experienced creators who could not stand to develop yet another shooter game. To learn more about the team, visit the official website at: www.weareminority.com.
Official Website |  Facebook |  @We_Are_Minority
---
Media Contact
John O'Leary, TriplePoint for Minority
papo@triplepointpr.com
(212) 730-9744
---
Assets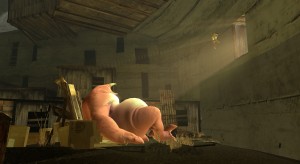 For Papo & Yo assets, click here.