Bringing together over 50 years worth of mobile and digital experience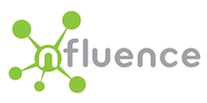 SEATTLE and LONDON – 4th October, 2012 – nFluence Media, a Seattle and London leader in consumer driven preference technology, is pleased to announce the addition of three new members to its Advisory Board:
Andrew Walmsley co-founded i-level, the UK's most successful online media agency, building it to £100m turnover before exiting in 2008, at which point it was the biggest independent buyer of online media in the UK, eight times Agency of the Year and winner of the Queen's Award for Enterprise.

Jason Choy

is the Executive Vice President of Jibe Mobile Inc for EMEA. He is responsible for forming new partnerships and ensuring high-quality service to existing customers. Jason brings a successful history of establishing market-leading solutions for global software companies including IMG, SNAPin Software and Nuance Communications, and has previously launched innovative products with Tier 1 Mobile Operators, Telco's and technology providers worldwide.

Henry Stevens

– Commercial Director at GfK, one of the world's largest market research companies. Henry is responsible for building partnerships with mobile operators and other data owners to develop a new portfolio of digital insight and analytics services. 
Henry previously led the GSMA's mobile advertising program.
Henry Lawson, nFluence CEO, commented, "We are absolutely delighted to welcome three individuals that bring such a wealth of experience from the mobile and digital industry."  He continued  "Their expertise should prove to play a critical role in shaping our direction over the coming months, as we continue to role out our consumer driven preference technology across mobile carriers, broadcasters, retailers and media owners across the globe."
About nFluence Media
Headquartered in Seattle, Washington and London, England, nFluence Media is a marketing technology startup that is focused on making marketing work better from a consumer's point of view. Their patent-pending brand sorter technology allows consumers to create anonymous interest graphs, or "advertars," for more relevant targeting of deals, offers, ads and messages. Mobile carriers, broadcasters, retailers and media owners can radically enhance the responses to their assets with massively reduced intrusion on uninterested consumers. Founded by Henry Lawson, CEO and Brian Roundtree, CTO, in 2010, nFluence Media puts power back into consumers' hands when it comes to controlling their digital presence. nFluence Media is venture-backed and launched their first mobile app, dealBoard, in March 2012. Henry Lawson previously spent 20 years running marketing technology companies including Interep and Donovan Data Systems, now MediaOcean. Brian Roundtree is a successful serial entrepreneur, having previously founded SNAPin Software, which sold to Nuance Communications for $224M in 2008. Together, they are focused on delivering messages to those who are interested, when they want it.  For more information, visit www.nfluence.com
For more information please contact Peppermint P:
Tony Coles (tony.coles@peppermintp.com)
0207 2402645