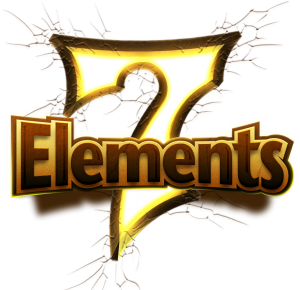 Multi-touch control lets players enjoy match-three fun with more fast-paced gameplay
BEIJING – Jan. 17, 2013 – International mobile game developer and publisher CocoaChina, in partnership with Bucaa Studios, today announced the release of 7 Elements. Players line up matching gems with fast-paced finesse in the new match-three game now available for iPad in the App Store for $0.99. Download the game here: https://itunes.apple.com/app/id577696686
Featuring polished graphics you would expect for a premium release price, 7 Elements adds multi-touch gameplay to the classic match-three model. Players enter a mysterious ancient civilization, sorting through jewels quickly. With the ability to move as many as three tiles at once, players have brand new tactical options and opportunities to score big points. Combined with a host of power-ups and Facebook/Gamecenter connectivity to compare high scores with your friends, 7 Elements offers entertainment for new players and match-three veterans alike.
Key Features:
Enjoy match-three gameplay in a highly polished, graphically gorgeous setting.
Multi-touch gameplay lets players match icons as fast as they can see them.
Power-ups and super charge tiles help players build their high score even faster.
In-game connectivity to Facebook and Gamecenter lets players compare their high score with ease.
A press kit containing a fact sheet and various game-related assets can be downloaded using the following link: http://triplepointpr.com/dl/CocoaChina/7%20Elements.zip
About CocoaChina
Founded in 2008, CocoaChina is the first and largest Chinese developer platform dedicated to mobile game development. CocoaChina began as a forum for Chinese iOS developers and now operates under the umbrella of Chukong Technologies. PunchBox Studios, which also operates under Chukong Technologies, was created by the same team behind CocoaChina to help developers create, monetize, localize, and distribute their mobile games globally. Headquartered in Beijing, China, CocoaChina also has offices in Sunnyvale, California and Tokyo, Japan. For more information, please visit http://www.chukong-inc.com/.
About Bucaa Studios
Founded in 2011, Bucaa Studios (http://www.bucaa.com) was previously known as EggErr Studio and had developed the world famous portable flashlight app Softbox Pro for iPad. Bucaa Studios is dedicated to developing cool and fun mobile games. Bucca, based in Beijing, China, was founded by designers and artists from EA China.
---
 Media Contact
Tristan Kruth, TriplePoint
tkruth@triplepointpr.com
(415) 955-8500