Command Missiles? Cast magic spells instead! Ballpit Monster launches arcade shooter
February 7th, 2013— Montevideo, URUGUAY—Ballpit Monster Studios, the Uruguay-based studio of bouncy mobile fun, today released their debut title Frog Orbs, a "ribbiting" re-imagining of the old school arcade shooter for mobile devices. Starting today, players can harness the powers of elemental orbs to destroy wave after wave of invading Benglings bent on destroying all your delicious flies. Cast a dozen powerful spells to defend your turf, then earn flies to upgrade your magical wizard's cap and wand. Dive into the frantic action of Frog Orbs, now available free on the App Store.
Watch the trailer to see the jumping jinxes in action.
Benglings are threatening Bufo the wizard apprentice's supply of flies, and it's up to the player to blast them away! Use Bufo's powerful elemental orbs like Fire, Ice, Wind, and Earth, to cast spells against waves of enemies. Each baddie has elemental weaknesses, introducing light strategy into the fast-tapping action.  As they progress, players unlock orb upgrades to gain the upper hand. A perfectly timed magic blast also causes chain reactions among nearby baddies and deals maximum damage. Magic, however, is not unlimited. Each offensive or defensive spell consumes part of the orb's magic, which is also drained when enemies make it past your defenses and crash into them. Taking advantage of elemental weaknesses, creating combos and mastering the magic spells will lead Bufo to victory!
About Frog Orbs:
Face more than 20 types of evil Benglings.
Defend 5 magical frog lands—Field, Ice, Fire, Wind, and Earth—each with enemies vulnerable to different elemental attacks.
Complete 200+ objectives to unlock new levels, enemies, spells and items.
Master the elemental orbs and cast up to 12 powerful spells.
Cause epic chain-reactions from one enemy to the next.
Start fires, freeze enemies, launch rock barricades, build shields, and much more!
Collect flies to buy upgrades, items, and potions in the Workshop.
Equip different Caps, Staffs, and Charms to enhance your elemental spells and become the ultimate frog wizard.
It's time to embark on an arcane amphibian adventure to save the flies! Download Frog Orbs free today on the App Store.
About Ballpit Monster
Ballpit Monster is an indie video game studio based in Montevideo, Uruguay. Founded in 2012, they are focused on developing original mobile games for broad audiences. Most of the monsters have worked in other ballpits developing web browser and iOS games in local studios for clients such as Cartoon Network, Disney, and BBC.
Official Website | Facebook |@BallpitMonster
Media Contact
Erin Fan, TriplePoint
415-955-8500
Assets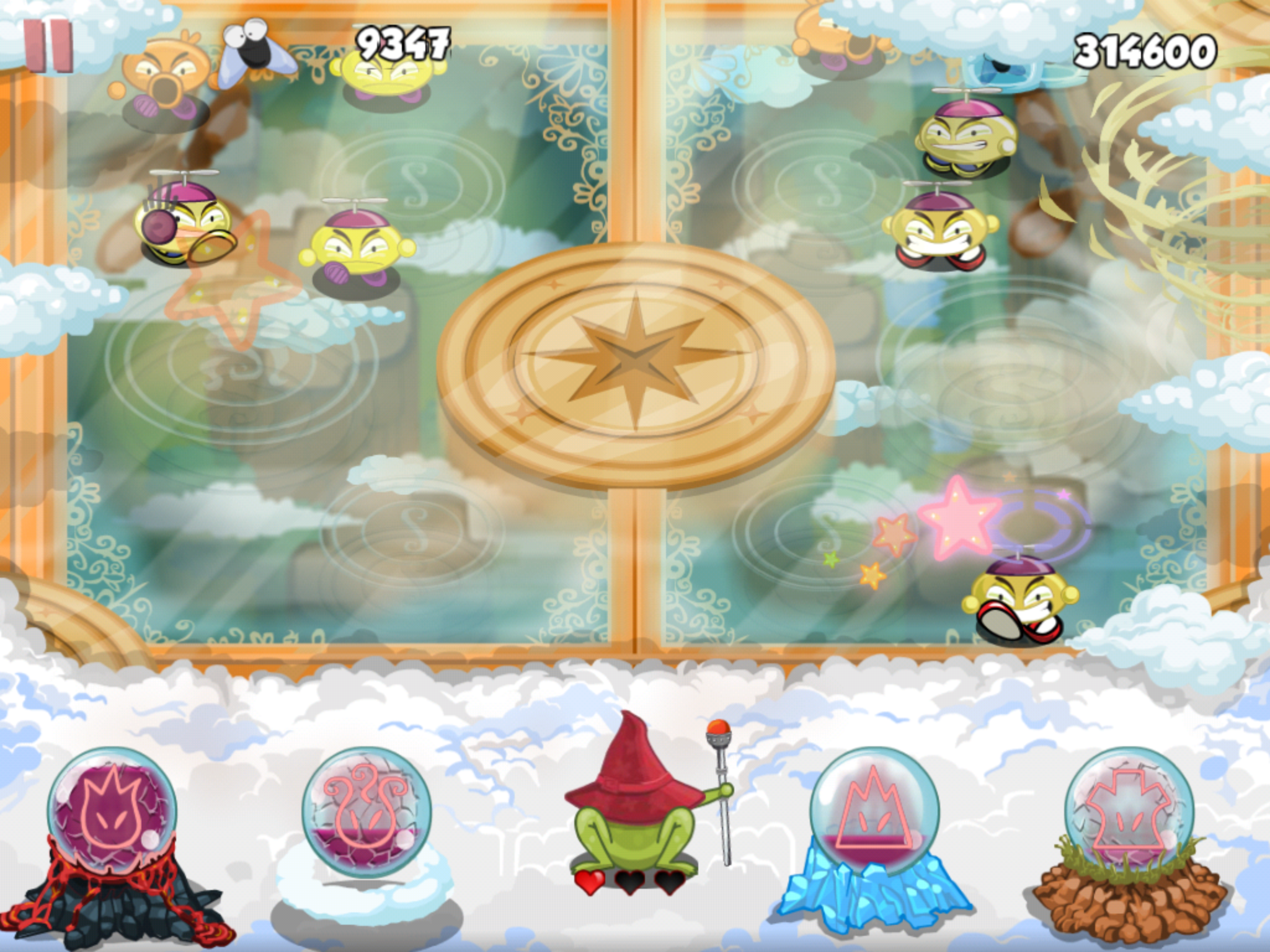 Download the press kit
Download the trailer
Watch the trailer on YouTube