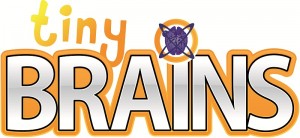 Spearhead Games Offering new Demo Content in Booth 6305, Plans to Release its Indie Co-op Game as a PS4 Launch Title
MONTREAL — Aug. 14, 2013 — Spearhead Games, an independent game studio founded by former EA, Ubisoft® and Eidos® developers, today revealed that it intends to publish Tiny Brains, the co-op puzzle game that drew wide acclaim at this year's E3, as a PlayStation® 4 launch title, alongside simultaneous releases for Xbox LIVE® Arcade and Steam. However, PAX Prime attendees won't have to wait to get their hands on PS4 controllers and play Tiny Brains: they can try a demo at the show in booth 6305.
To schedule a press demo and play Tiny Brains at PAX Prime, please contact spearheadgames@triplepointpr.com.
Spearhead Games encourages all PAX attendees to come to booth 6305 with friends, preferably people with medium to large-sized brains, and attempt a devious new challenge designed for the show. Any group that can defeat the development team's high score will win a beaker of brain-infested lab juice!
With a whimsical 3D art style, Tiny Brains challenges players to escape a mad scientist's nefarious puzzles as one of four mysteriously powerful lab rodents. Using each tiny brain's unique power – Create, Vortex, Teleport and Force – players collaborate to beat intricate levels and escape to freedom.
For more information, or to schedule a press demo of Tiny Brains at PAX Prime, please contact spearheadgames@triplepointpr.com.
About Spearhead Games
Founded by Simon Darveau, previously a design director on Assassin's Creed® III, Malik Boukhira, a game designer on Assassin's Creed 2 and Dead Space™ 3 at Ubisoft® and EA, respectively, and Atul Mehra, formerly development director on the Army of TWO™ franchise at EA Montreal, Spearhead Games is an independent game studio based in Montreal. The studio's first game, cooperative action puzzler Tiny Brains, will come to next-gen consoles and PC in late 2013.
Official Website | Twitter | Facebook
Assets
To download new screenshots for Tiny Brains, click here.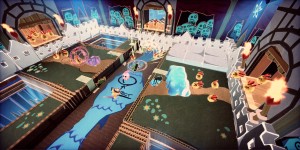 Media Contact
Diana Smith
TriplePoint for Spearhead Games
dsmith@triplepointpr.com
415-955-8500