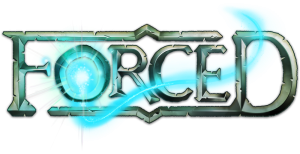 Co-op Action RPG Playable in Special Pre-release Tournament Delivered by Valve, Intel, Alienware, SteelSeries, and Twitch, Launching for PC, Mac, and Linux on October 24
COPENHAGEN, Denmark – Oct. 3, 2013 –  BetaDwarf Entertainment, an award-winning independent game studio, today announced it will hold a tournament for its debut title, the co-op action RPG Forced, from October 11 to October 13, 2013. The tournament, co-sponsored by a number of high-profile partners, provides gamers with the early opportunity to win gear and experience the fast-paced multiplayer gameplay that made Forced a hit at this year's PAX Prime and Gamescom. The game will officially launch on Steam and other popular digital distribution platforms for PC, Mac, and Linux on October 24, 2013. Forced will also see Wii U and next-gen releases in 2014, with PlayStation 4 and Xbox One launches planned.
To participate in the tournament, simply download the Forced demo from Steam and follow the info here: forcedthegame.com/tournament. Here you will also find more information about the tournament, including exact timing and prizes.
View the tournament trailer here: http://youtu.be/foX4NJQQ3Xc
Learn more about Forced's unique multiplayer mechanics in the newly released "Spirit Orb" trailer: http://youtu.be/p-C3efKGjJs
The Forced Pre-release Tournament will challenge players to form teams and compete in the game's endless mode, where they will fight various enemies and deal with deadly constructs to outlast the competition. Thirty winners will walk away with prizes and swag provided by Intel, Alienware, and SteelSeries, including SSDs, gaming keyboards, and gaming mice. Kicking off on October 11 and running through October 13, the tournament includes a single-player championship as well as co-op two, three, and four-person championships. Fans can watch all the over-the-top action in the Forced arena on Twitch, with casting and commentary from BetaDwarf's office and special surprise guests.
Forced lets players choose one of four unique classes to participate in fast-paced arena carnage with friends or in a single-player campaign. The game challenges players to make smart tactical decisions and work together as they strive to survive waves of vicious enemies. To see Forced gameplay in action, view the brand new Forced Features video highlighting the spirit mentor here: http://youtu.be/p-C3efKGjJs.
For more information about Forced and BetaDwarf:
About BetaDwarf Entertainment
BetaDwarf Entertainment, founded in 2011, is a small team of learn-hard, young developers who live together in their office near Copenhagen, Denmark. Currently realizing their dream of creating awesome multiplayer games, the team at BetaDwarf has moved from working and sleeping in a university classroom to living and working together in a shared studio. With a vision to make the best multiplayer games possible, BetaDwarf is power-leveling their development experience, with its first title, Forced, planned for release on PC, Linux, Mac, Xbox One, Playstation 4 and Wii U. To learn more about BetaDwarf's unique background, please visit: www.forcedthegame.com/story/.
---
Media Contact
TriplePoint PR for BetaDwarf
betadwarf@triplepointpr.com
415-955-8500
Developer Contact
BetaDwarf CEO Steffen Kabbelgaard
steffen@betadwarf.com