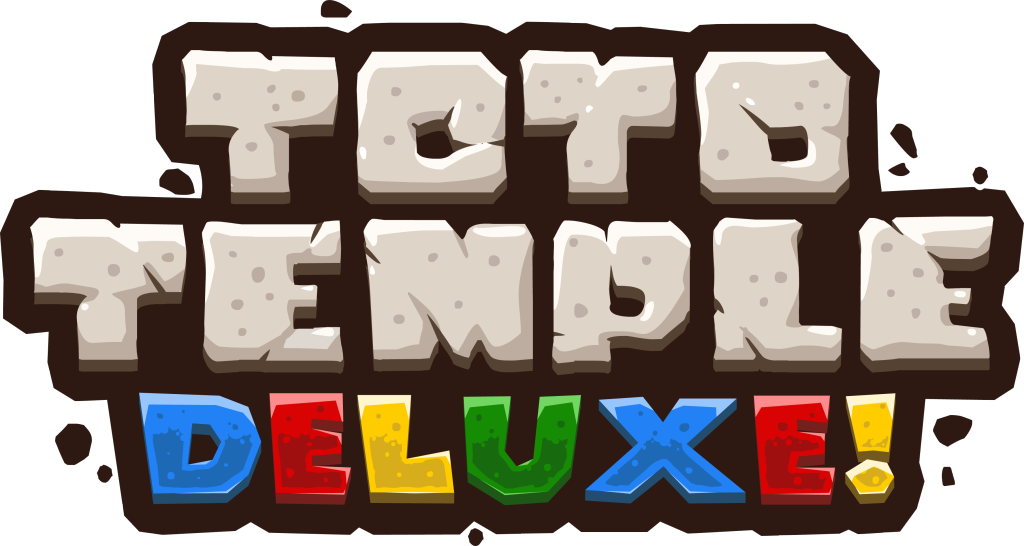 Fast-paced Multiplayer Keep-away Available Exclusively on OUYA this Summer
SANTA MONICA, Calif. – July 21, 2014 – OUYA today announced that Toto Temple Deluxe, a local multiplayer party game in which players must dash and smash into their friends to get ahold of a priceless egg-laying goat, will be released this Thursday. Produced by Juicy Beast, the Montreal-based creators of smash-hit high-jumping platform game Knightmare Tower, Toto Temple Deluxe will be available exclusively on OUYA on July 24th.
Download the press kit containing art assets and screenshots here: http://juicybeast.com/press/sheet.php?p=toto_temple_deluxe.
The goal of Toto Temple Deluxe is simple – get the goat, and hold on to it as long as possible! Up to four players can challenge each other in fast-paced goat-based keep away, dashing through the game's arenas deep under the sea, inside an active volcano, and everywhere in between. Players can unleash super-charged power-ups to turn the tide of a round, and the finely tuned auto balance system helps keep every round interesting for veteran and new players alike.
With free for all, team battle mode, and single-player challenges, Toto Temple Deluxe's quick cat-and-mouse (or should I say cat and goat?) gameplay caters to both casual and hardcore gamers. To learn more about Toto Temple Deluxe, contact TriplePoint PR at ouya@triplepointpr.com or (415) 955-8500.
About OUYA
OUYA is a new kind of game platform that enables any creator to publish a game for the TV. Launched with the OUYA game console in 2013, OUYA has hundreds of games from established AAA developers to emerging game artists. The OUYA also has plenty of entertainment content in 1080p HD quality. OUYA, built on an accessible and open platform, was envisioned by founder and CEO Julie Uhrman. The OUYA console was beautifully designed by award-winning designer Yves Behar.
Website | Facebook | @playOUYA
About Juicy Beast
Juicy Beast is an independent game studio composed of 4 developers, focusing on unique and original casual games. Juicy Beast was co-founded in June 2009 by Yowan Langlais and Dominique Lemire-Nault, soon followed by Alexandre Dazé-Hill and Jean-Philippe Côté. The studio has released more than 10 Flash games, including Burrito Bison, Burrito Bison Revenge and Knightmare Tower, which is now available on iOS, Android, and OUYA. For more information please visit www.juicybeast.com.
Media Contact
Tristan Kruth, TriplePoint PR for OUYA
ouya@triplepointpr.com
(415) 955-8500