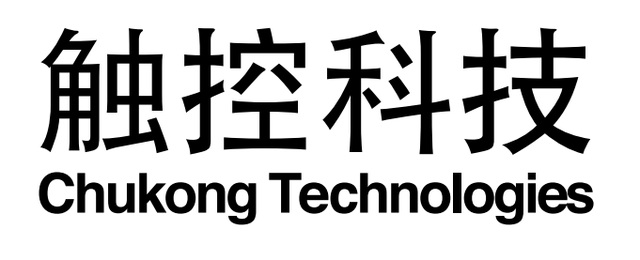 Industry-leading Revenue Platform Looks to Support Rapidly Growing Asian App Market
SAN FRANCISCO and BEIJING – July 30, 2014 – Chartboost, the largest revenue platform for mobile games, and international mobile games company Chukong Technologies today announced a strategic partnership to bring Chartboost's powerful monetization and advertising technology to the Chinese mobile market. As one of China's largest mobile entertainment companies, Chukong will provide the local expertise necessary to share Chartboost's technology with the local developer community. The partnership will empower developers to find new players and monetize their games through higher retention, increased advertising revenue and greater transparency and control of their campaigns.
"After using Chartboost's analytics for our titles launched in North America, we believe their technology is just what Chinese developers need," said Lei Zhang, US general manager of Chukong Technologies. "The combination of Chartboost's tools and our local market expertise will provide a premier monetization solution for the millions of China-based app developers."
China is the world's fastest growing mobile market, and is expected to be worth more than $3 billion by the end of 2014. In contrast to western markets where the Apple App Store and Google Play Store are the dominant platforms, the Chinese mobile market has more than 200 different app stores for developers to publish. In such a fragmented market, there is a pressing need for high-quality discovery and monetization services like those that Chartboost provides.
"There are enormous opportunities in emerging mobile markets, and this partnership is the first step in a larger global strategy for Chartboost," said Maria Alegre, CEO and Co-Founder of Chartboost. "Working together with Chukong, we can empower Chinese app developers to get the exposure and data they need in the fastest-growing mobile market in the world."
Chartboost recently launched the Chinese language version of their website to reinforce their broader localization strategy and dedication to the market. They will be releasing more localized features in the coming months to ensure Chinese game developers are able use Chartboost's technology more easily and seamlessly.

About Chukong Technologies
Chukong Technologies is a leading mobile entertainment platform company that drives and maintains a healthy development ecosystem, provides users with excellent digital content, and pushes the digital entertainment experience forward. Chukong has helped some of the world's largest mobile developers navigate the complexities of the Chinese mobile market, as well as published many of the most popular mobile titles in China, such as the Fishing Joy franchise. Chukong Technologies aims to become a leading digital distribution company and is currently expanding its infrastructure and partnerships to facilitate new business opportunities. Headquartered in Beijing, China, the company also has operations in Tokyo, Seoul, Taipei, and Menlo Park, California. For more information, please visit http://www.chukong-inc.com and follow the company on Twitter at @CocoaChina.
About Chartboost
Chartboost is the largest revenue platform for mobile games. Chartboost empowers developers to find new players and monetize their games, by providing them with the tools and analytics to make smarter decisions. The company reinvented distribution through development of the first 100% transparent ad network, and industry's only Direct Deals Marketplace encouraging developers to work directly with one another. Chartboost powers over 60,000 games from companies such as Machine Zone, Supercell, Wooga, NimbleBit, ZeptoLab, Pocket Gems, PikPok, Animoca, Tap4Fun and Chukong, and drives over twelve billion game sessions per month. Chartboost is a Sequoia-backed company with offices in San Francisco and Amsterdam. For more information, please visit www.chartboost.com or check out our blog.chartboost.com.
# # #
Media Contacts
TriplePoint for Chukong Technologies
Lisa Chan