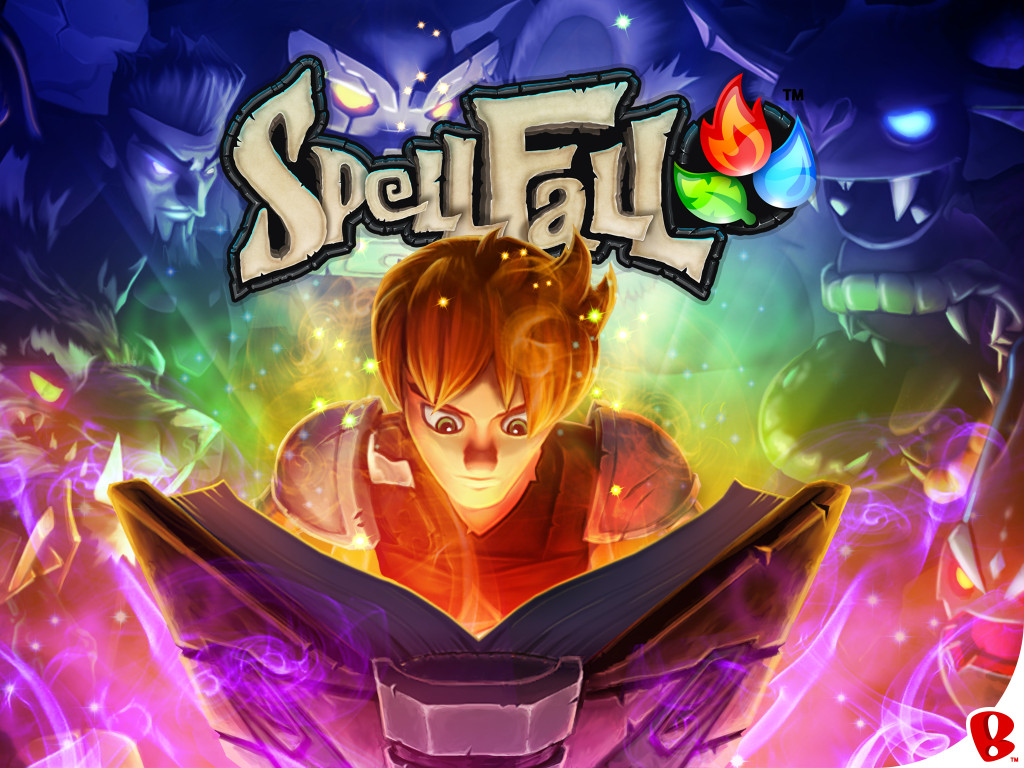 Casual tile-swapping RPG Now Available on iTunes App Store, Coming Soon to Android
Boulder, CO – August 14, 2014 – Backflip Studios today announced that Spellfall™, the new tile-swapping puzzle RPG, is available now as a free download in the iTunes App Store! The game blends intuitive match-three gameplay with a role-playing quest filled with evil monsters, magical powers, fierce weapons & endless fun. Arm yourself with elemental spells, with bigger matches yielding more powerful attacks. After building up your character and equipping a wide range of upgradeable weapons and gear, the beasties won't stand a chance! Spellfall is free with optional in-app purchases, available today on the iTunes App Store. The Android version of the game will launch on Google Play and the Amazon Appstore in the coming weeks.
Download Spellfall today: https://itunes.apple.com/us/app/spellfall-puzzle-rpg/id809027853?ls=1&mt=8
Let the official trailer cast a spell on you: https://www.youtube.com/watch?v=3AUGikht6Mo
In Spellfall, you play a hero who casts magical spells to defeat evil monsters. Spells are cast by matching elemental spell tiles on a match-3 puzzle board. Match three fire tiles to cast a fire spell. Match three water tiles to conjure a water spell. Connect four or more matching tiles to inflict even mightier damage. Each monster match-up includes and increasingly challenging puzzle board. Defeat the evil beasts lurking in the forest and you will be rewarded with better weapons, powerful gear and magical powers. You'll need this awesome alchemy to conquer the fierce opponents encountered later in your journey. Cast out the dark spirits and save the world from ruin!
Spellfall features:
Tile-swapping puzzle game is intuitive to players of all types
Master the elements of water, fire, earth, wind and lightning; combine tiles to cast powerful attacks
Matches of four or more yield explosive results and rapid-fire chain reactions
Acquire new equipment to aid in your fight by equipping gear & abilities
Defeat wicked monsters and you'll be rewarded with better weapons, special abilities and magical powers needed
Customize your look with new armor and gear that also bolsters stats
Spellfall embarks today on a magical quest, free on the iTunes App Store. Download the Spellfall press kit.
About Backflip Studios
Backflip Studios develops and publishes absurdly fun mobile games for iOS and Android devices. The company's portfolio of top ranked games, which include hit franchises such as DragonVale, Paper Toss, NinJump, PlunderNauts, Dwarven Den and Army of Darkness Defense, have been downloaded over 300 million times and are played by more than 30 million active users per month. DragonVale was the #1 Top Grossing iPad app and the #4 Top Grossing iPhone app of 2012. The company is based in Boulder, Colorado. Hasbro, Inc. (NASDAQ:HAS) has a majority ownership stake in Backflip Studios.
Media Contact
Chris Schmitt, TriplePoint for Backflip Studios
chris@triplepointpr.com
(415) 955-8500