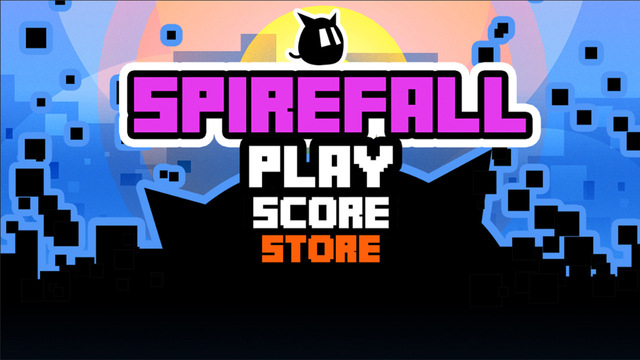 Indie publisher Gameblyr announces follow up to Zengrams and Third Eye Crime in Spirefall, a most excellent retro arcade game on iOS
BOSTON – January 8, 2015 – Gameblyr today announced the release of Spirefall, available for free on iOS devices. Brought to you by the publisher of indie hits Zengrams, Pathogen and Third Eye Crime, Spirefall was designed as a Procedurally Generated Endless Jumper (PGEJ) and old-school arcade game. Challenge yourself and your friends to compete for high scores in an ever-changing platformer that is a blast from the past.
Download the game now for FREE on iOS here: https://itunes.apple.com/us/app/spirefall/id946246576?mt=8
"Spirefall provides unique challenges every time you play and is a great throwback to the games we grew up on," said Marco Mereu, CEO of Gameblyr. "Gameplay is still king, and Spirefall will put a smile on your face, guaranteed. We hope people enjoy competing with their friends for high scores and look forward to seeing if anyone can scale the tower."
Assets
Watch or download the trailer here
Download now on the iTunes App Store
About Gameblyr
Founded in 2013, Boston-based Gameblyr is an indie game publishing partner established on the principle that great independent games should not go overlooked. Committed to helping developers bring high quality mobile and cross-platform games to the market, Gameblyr offers a publishing model build to support indies to compete in today's highly competitive environment.
Media Contact
Valerie Turpin
TriplePoint PR for Gameblyr
vturpin@triplepointpr.com
415-955-8500