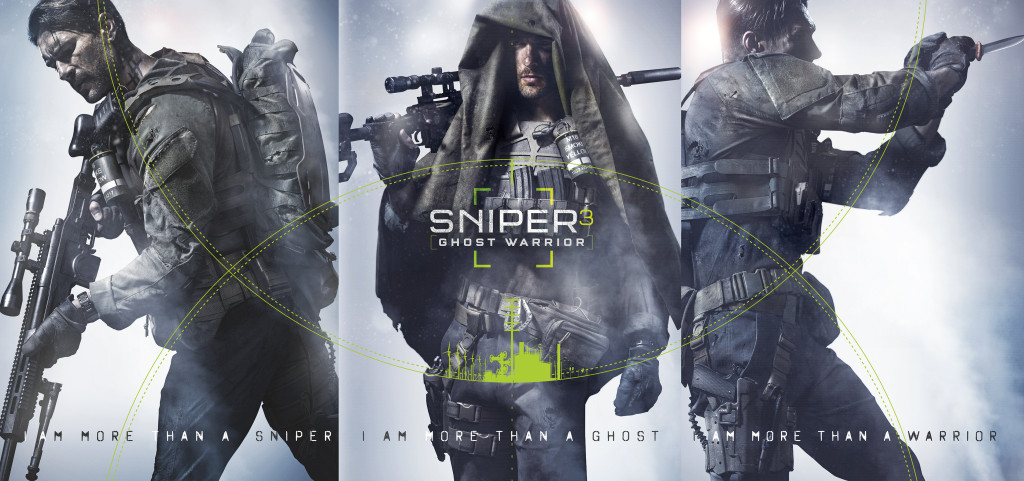 Studio Unveils First Look at Gameplay for First Triple-A Production in the Franchise
 WARSAW, Poland – June 17, 2015 –CI Games will be presenting and providing hands-on demos of Sniper Ghost Warrior 3 in a private meeting room Tuesday through Thursday at the 2015 E3 Convention in Los Angeles. The Warsaw, Poland based studio has also yesterday unveiled the very first glimpse of gameplay for the next title in the sniper franchise.
"We're deep into development on the game, our next big production that we'll provide a more in-depth look at during E3 2015," said Marek Tyminski, CEO of CI Games. "We're dedicated to taking this franchise to the next level and look forward to giving gamers a taste of what to expect."
The Sniper Ghost Warrior franchise is CI Games' most popular, having sold more than 5.5 million titles to date. The third entry into the series will be its first full-fledged triple-A title, featuring open-ended wartime environments and a non-linear narrative to give snipers the freedom and choice necessary to execute the advanced missions that tactically-minded gamers yearn for.
Hot on the heels of CI Games' first triple-A production, the successful Lords of the Fallen, SGW3 is the studio's most ambitious title yet. It is being created from the ground up by an experienced development team led by former Marine and CI Games creative director Paul B. Robinson, who, in addition to serving in combat, has an extensive 20-year career in game development. Veteran game designer and writer Jess Lebow, who has worked on a number of high profile games including League of Legends, Far Cry, and Guild Wars also serves as the Lead Narrative Designer for SGW3, and is available for interviews at E3.
To learn more about CI Games and Sniper Ghost Warrior 3, visit:
About CI Games
CI Games is an international developer, publisher and distributor of interactive entertainment products with sales in more than 50 countries worldwide. Headquartered in Warsaw, Poland, CI Games was established in 2002 and has been listed on the Warsaw Stock Exchange since 2007. CI Games' global operations distinguish it as one of the most dynamic development companies in the industry, with development and distribution offices in Poland, United States, Germany & Canada. CI Games portfolio includes the best-selling Sniper Ghost Warrior franchise with over 5 million copies sold worldwide. The company is currently working on a number of high-profile, multiplatform games including Sniper: Ghost Warrior 3. For more information on CI Games please visit: www.cigames.com.
###
 Press Contact:
TriplePoint PR, for CI Games
cigames@triplepointpr.com
+1 (415) 955 8500