Swedish Developer of Magicka 2 and Leviathan: Warships Announces its Next Title for Steam, Complete with Neon Katanas and Punkrock Cyborgs 

SKÖVDE, Sweden – February 16, 2016 – Pieces Interactive today revealed their newest title, Kill to Collect, an 80's cyberpunk rogue-like with up to four-player co-op, set for launch on Steam later this spring. A new teaser trailer also made its debut, giving a peek at the backstory and bounty hunters in the game. Kill to Collect features challenging, procedurally generated maps and enemies galore, with quick bursts of intense gameplay that encourages players to learn from their failures and inevitable deaths. 

View the teaser trailer here: https://www.youtube.com/watch?v=SlRJu2XE2MI

Kill to Collect takes place in Geoshelter Alpha, the last known city on Earth, where the lawless slums of the Deeper Levels are overrun by corrupt megacorps, criminals and degenerates. In this dystopian society, hired bounty "Hunters" stand as the last semblance of order in the midst of chaos. Players will choose from a ragtag team of four Hunters, each with their own unique abilities and fighting styles to help them defeat enemies and collect bounties. Whether their weapons of choice are swift swords, iron fists, riot guns, or even electrocution, the goal is simple: kill to collect.

Thematically inspired by 80's cyberpunk classics like Ghost in the Shell, Kill to Collect delivers a top-down, action-packed journey, complete with an original synthwave soundtrack. With three different game modes and a variety of weapons to discover and unlock, Kill to Collect supplies players with strong replay value as they discover new combinations of teammates, strategies and equipment.

"We set out to create a challenging action rogue-like with a rad, retro theme that gamers can jump into easily for shorter, adrenalized sessions," said Pieces Interactive CEO, David Rosén. "In addition to the kickass 80's vibe, Kill to Collect distinguishes itself through complex and immediate combat decisions – you don't have time to stand around and ponder choices. The quick movements and hard-hitting action keep up a great momentum that just feels good!"

For more information about Kill to Collect and Pieces Interactive, please visit  www.killtocollect.com. Follow Pieces Interactive on Facebook: www.facebook.com/piecesinteractive, or Twitter: www.twitter.com/PiecesInt for game updates and insights.

 # # #

About Pieces Interactive
Pieces Interactive is a member of the Sweden Game Arena hub which has been responsible for critically acclaimed titles like Progress and Goat Simulator. Founded in 2007, Pieces Interactive has released more than 10 titles for PC, console and mobile with notables including Magicka 2 and Leviathan Warships. For more information, please visit: http://piecesinteractive.se/.

Media Contact
TriplePoint PR for Pieces Interactive
piecespr@triplepointpr.com
+1 (415) 955-8500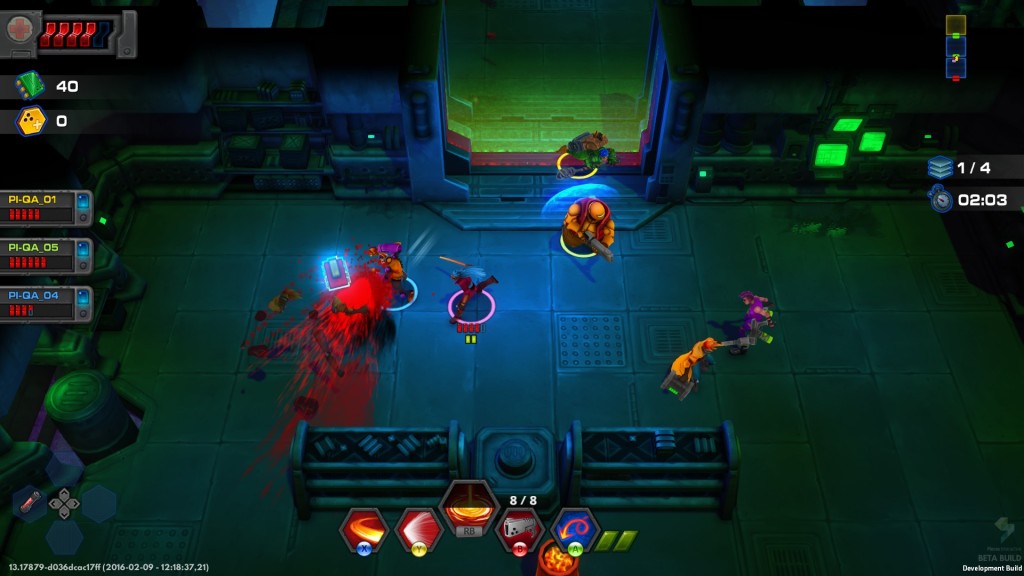 Download assets here.