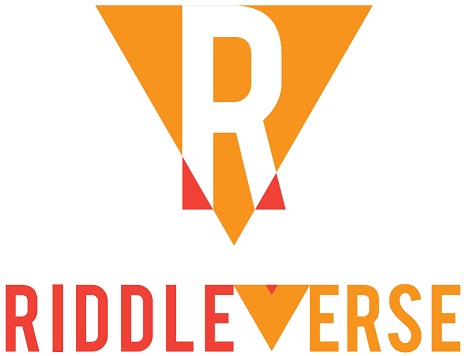 Startup Exits Stealth with $750k in Seed Funding and a Brand New Experience for Mobile and Web that Mashes Cash Competitions with Challenging Riddles
SAN FRANCISCO, CA — May 24, 2016 — This mystifying and misleading puzzle to be solved, holds far less aggravation when cash prizes are involved!
Versyv, a new riddle-powered gaming company determined to blow your mind, today unveiled its inaugural title RiddleVerse, the world's first riddle-solving contest that offers cash prizes. Three national riddle solving contests will be offered daily, with each featuring an original riddle, written in rhyming verse. Each contest requires an entry fee to participate, and cash prizes are awarded to the fastest correct answers.
"Beginning with my love for the Hobbit and Lord of the Rings, and the riddles in Tolkien's works, and through my English studies at Yale, I somehow developed this singular creative exercise of writing riddles in rhyming verse," said Andrew Gladney, CEO and Founder, Versyv. "After years of conceiving, writing, and cataloguing these original riddles, the RiddleVerse concept emerged as the perfect platform through which to share my riddles with the world, and then the business model just clicked. Unique riddles work well with skill-based gaming mechanics, and RiddleVerse is the world's first incarnation of this concept."
Versyv has raised $750,000 in seed funding from private investors and is set to debut RiddleVerse next month on iOS and web. Gladney writes the vast majority of the riddles himself and is the managing editor on a team of writers he personally assembled to write and develop other riddles. Once completed and approved, the riddles are stored in a secure vault to which only the RiddleMaster, Gladney, has access. The riddles are selected for publication randomly – at the time of each contest – with published riddles entering into the rotation for the free-to-play contests after they have been originally used in the paid contests. Gladney has assembled hundreds of his original riddles for the launch, and new riddles are submitted daily, by both Gladney and his team of writers, to sustain and grow the contests well into the future.
"We've merged an entertainment concept that has long been enjoyed and universally known with the added thrill of winning cash prizes, creating an entirely new game category in the process," said Daniel Norcia, Chief Marketing Officer of Versyv. "RiddleVerse combines the literary elegance of original riddles written in rhyming verse with the challenge of a competitive game of mental skill – there's nothing else out there like it."
Contestants who enjoy games of mental skill, clever and memorable riddles, and the thrill of cash prize contests will download the app or log in via any major web browser and create a user account before they may participate in a contest. Riddlers will then be welcomed to participate in any or all of the three contests daily, for the opportunity to win guaranteed cash prizes.
To connect with Versyv:
About Versyv
Versyv is a gaming startup whose debut, flagship product is RiddleVerse, a skill-based game for mobile and web browsers that challenges contestants to solve riddles for cash prizes. The company was founded in 2015 in San Francisco, CA, and is privately funded. Visit www.versyv.com for more information.
Contact
TriplePoint for Versyv
versyv@triplepointpr.com
(415) 955-8500