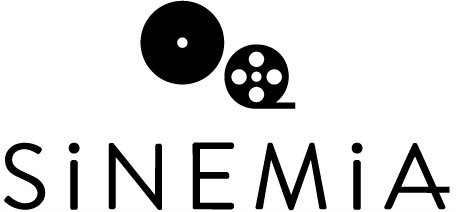 Unlike MoviePass, Sinemia Cardless allows customers to get movie tickets immediately upon signing up, without requiring a physical membership card.
LOS ANGELES, May 24, 2018 — Sinemia, the leading global movie ticket subscription membership service that offers subscription plans as low as $4.99 a month, today released Sinemia Cardless, a new feature that allows Sinemia customers worldwide to reserve movie tickets online without using a physical Sinemia card.
The new feature gives customers the opportunity to get their movie tickets through Sinemia immediately after signing up for the service using a digital card, without needing to wait for their physical Sinemia card to arrive. This feature will be instantly available for any customers who have not yet received their Sinemia card.
"We've seen incredible demand for our movie ticket subscription service, with many customers wanting to dive right in and buy movie tickets without waiting for a physical card to be shipped to them. We're proud to now offer the Sinemia Cardless feature, allowing movie fans to reserve movie tickets in advance immediately." said Rifat Oguz, founder and CEO of Sinemia. "At Sinemia, we strive to provide the best moviegoing experience possible while driving the industry forward, and this is just one example of how we're moving quickly to address our customers' needs. Sinemia Cardless makes it easier than ever for people to get their movie tickets in advance."
The new cardless feature is available to all subscribers with a paid Sinemia account in the US, Canada, the UK and Australia. Users simply select the movie and show time through the Sinemia app and use digital, one-time only payment information associated with their account to finish the check-out process.  
Sinemia offers a range of ticket subscription plans starting at $4.99/£4.99 per month, paid annually — the lowest movie ticket subscription price on the market. Unlike MoviePass, moviegoers with Sinemia can get their tickets and select seats in advance. All Sinemia monthly movie ticket subscriptions give moviegoers the flexibility to pick any movie in nearly any theater on any date, and to book their tickets and select their seats up to 30 days ahead of time. Through the Sinemia mobile app, customers can also access perks such as restaurant deals, location-based recommendations, and ride-sharing integration for a complete, end-to-end moviegoing experience.  
For more information or to sign up for Sinemia today, please visit https://www.sinemia.com. Download the Sinemia mobile app today on the App Store and Google Play Market at:
Sinemia image assets are available here.
About Sinemia, Inc.
Sinemia is the only movie ticket subscription service to offer members access to any movie, at any cinema, at any showtime. Designed for the modern moviegoer, Sinemia's movie ticket subscription plans are affordable and flexible, featuring advanced ticketing and 3D-IMAX options. The Sinemia mobile app is perfect for frequent film-goers, offering deals, personalized recommendations, transportation options, and more. Sinemia is based in Los Angeles. For more information please visit www.sinemia.com.
###
Media Contact
TriplePoint, for Sinemia
(+1) 415-955-8500